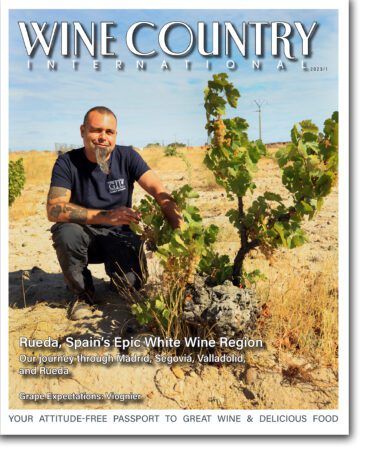 Wine Country International® Magazine is dedicated to increasing the knowledge and enjoyment of wine, food, and travel---not just to the world's great wine regions but to destinations whose restaurants and festivals celebrate the grape. Though the publication is aimed at enthusiasts, our editorial contributors (wine experts, travel photojournalists, culinary professionals, and celebrity chef-restaurateurs) blend fresh content with inside, cutting-edge information---in everyday language. Every issue includes up-to-date industry developments, in-depth travel articles, food and entertainment tips and recipes, and unrated wine recommendations. Vivid color photography and contemporary, stunning design makes each issue an instant collectible.
The magazine was launched in 2003 as a quarterly print magazine with national distribution through winery tasting rooms.
Wine Country International is now published exclusively as a digital magazine with four delicious issues per year. More than 600,000 monthly online readers access our magazine via Issuu, the world's largest content publishing and marketing platform, with over 100 million monthly users. View our current and past issues here:
https://issuu.com/winecountrynetwork
Wine Country International is also available as an on-demand print publication. Our print issues are printed in Holland on fine-quality matte paper in 8.5 x 11 format.