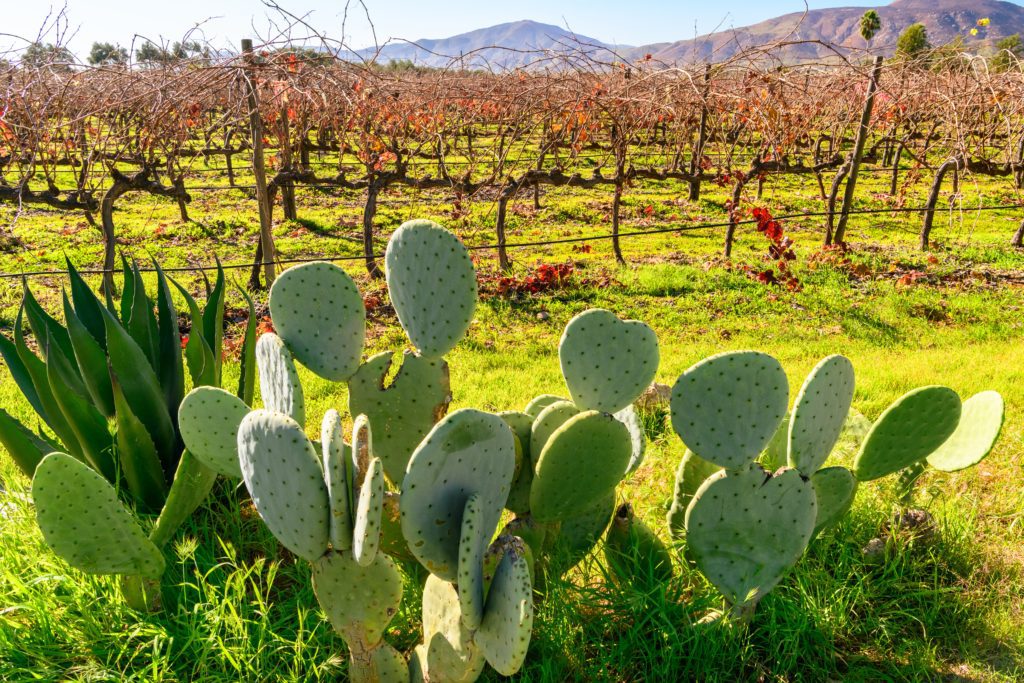 If you are anything like me, you are missing your annual vacation to wine country. Whether you journey to the Pacific Northwest and California or traipse through vineyards across continental Europe, travel around and from the United States has been locked down or hindered by Covid-19 and volatile climate, wild storms, and massively destructive fires.
Why not rethink wine country and visit the oldest wine regions in North America!
Mexico is best known for its distillates, spirits, and beer, yet Mexico boasts fourteen wine regions spread across the north and throughout the central spine of the country and North America's oldest winery. Mexico is the wild west of winemaking due to its lenient regulation policy and lack of appellation structure for controlling and protecting traditions and techniques. That doesn't mean wine producers are sacrificing quality and style anymore. The young industry prides itself on its radical blends called combinadas and single varietales (varietal) wines largely produced using rule-breaking techniques only now coming into the modern era. Mexicans gravitate toward sweeter wine styles much like Americans but are leaning toward richer, drier, full-bodied styles sought out around the globe. Mexican wines are exported to 38 countries. Mexican winemakers favor international varietals such as Chenin Blanc, Chardonnay, Sauvignon Blanc, Viognier, Semillon, and Bordeaux reds, along with Grenache, Tempranillo, Dolcetto, and Syrah, but more than 100 varietals have been cultivated across Mexican wine regions.
Vino Mexicano, a quality standard consortium of select wineries, established by the Consejo Mexicano Vitivinicola, requires that its wines must be 100% Mexican fruit, fermented, and bottled in Mexico. Remarkably, Mexican wines are winning press and praise with a succession of international accolades and awards in competitions in North America and Europe. In fact, much to the surprise of fine winemakers across North America and Europe, the 2013 Don Leo Gran Reserva Cabernet Sauvignon, from Parras de La Fuente in Coahuila, Mexico, took the 2020 grand champion gold in the seventh edition of the Concours International Des Cabernets (CIDC) in France, marking it the best Cabernet Sauvignon in the world.  Additionally, Mexican wines won 39 awards at the prestigious Concours Mondial de Bruxelles Brussels 2019.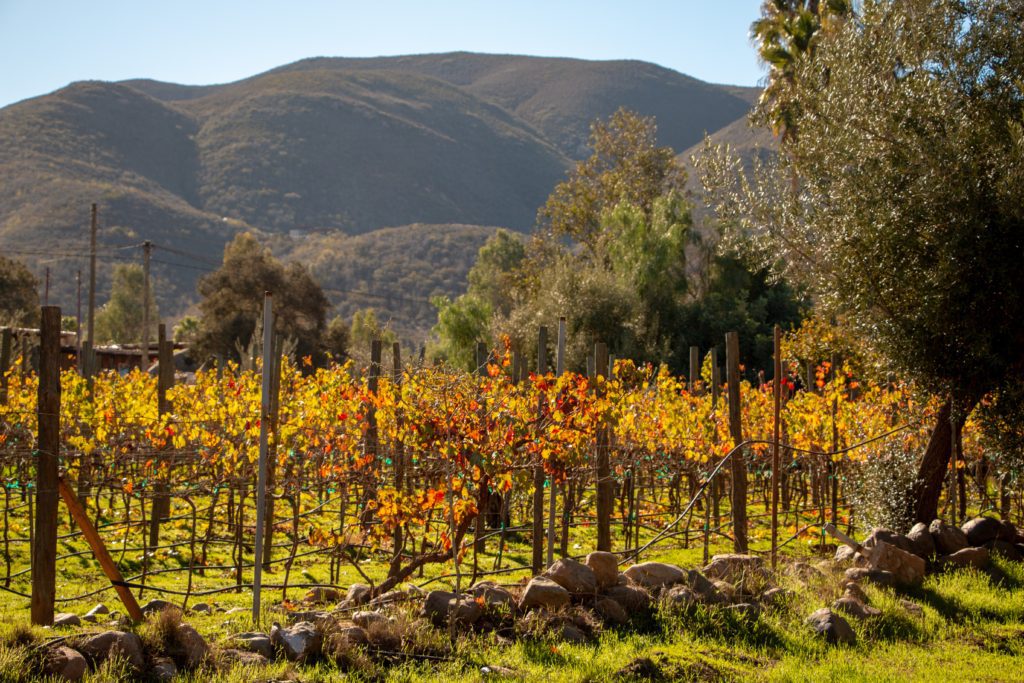 The international wine world is taking note. World-famous flying winemaker, Michel Rolland, consults for Viña de Frannes in Baja's Valle de Guadalupe. Villa Montefiori and Casa Magoni are both owned and operated by Italian winemakers seeking new frontiers and an opportunity to bring the heart of Italian wines to the new world. International interest from Freixenet, the world-class Spanish Cava producer, opened Freixenet Mexico in Querétaro in 1985 just north of Mexico City to produce delectable vinos espumosos (sparkling wine) in the método tradicional of Spain's finest Cava's and France's best Champagnes.
In 1597, Spanish missionaries established the first vineyards and wineries in Central Mexico. In fact, Casa Madero winery and the surrounding Valle de Parme wine region mark the oldest commercial wine-producing endeavor in North America. Missionaries established the Mission of Santa Maria de les Parras on the site of a lush oasis surrounded by wild grapevines and quickly began crafting sacramental wines. Over the centuries, the mission was bought and sold, planted with international varietals, and became the premier winery in Mexico. Casa Madero produces internationally acclaimed world-class wines and brandy. In addition, the bucolic Casa Madero hosts guests in their converted luxury resort property, the vintage Hacienda San Lorenzo, a 22 room, event, and restaurant complex adjacent to the vineyards and winery. Book your wedding or retirement party. Make a weekend of it.
Nestled between the Pacific Ocean and the Sea of Cortez, between Tijuana and Ensenada lies one of the most interesting emerging wine regions in the world. Baja California is home to ninety percent of Mexico's vineyards and more than 150 wineries. Built with tourism in mind, the Valle de Guadalupe wine region is just an hour's drive south of San Diego. The first winery in Baja was planted in 1791. Casa Pedro Domecq opened in 1972, reigniting the now thriving wine industry in Valle de Guadalupe, Baja. The region now boasts 6000 acres under vine and produces more than 1.5 million cases of still wines from 50 international grape varietals including French, Italian, and Spanish favorites.
Mexican Enotourism under Covid-19.
The picturesque "Ruta del Vinos" wine route winds its way from the Valles de las Palmas in the north to Valle de Guadalupe and Ensenada, connecting 64 boutique wineries, haciendas, inns, and restaurants and thousands of acres of vineyards. Rent a car in San Diego and enjoy the gorgeous drive, stopping to sip and stay along the way. According to Vino Mexicano, Vinícolas del Valle de Guadalupe will operate under provisional rules to prevent the spread of Covid-19. According to a recent press release Mexican wineries are participating in enotourism events by safely opening their tasting rooms to wine curious imbibers. Baja California wine country hosts several festivals throughout the year including The Festival of Shells & New Wines in February. The perfect time to visit Mexico!
Monte Xanic-Bodega Vinicola
Francisco Zarco s/n Valle de Guadalupe
Ensenada Baja California, Mexico
52 (646) 155 2080
reservaciones@montexanic.com.mx
Reservations required. Group tours offered daily from 10AM-5PM
Viña de Frannes
Camino Vecinal al rancho Cañada del trigo s/n Valle de Guardalupe
C.P. 22750 Ensenada Baja California
52 (646) 155-24-33
Open Daily. Monday – Friday 10am – 5pm. Saturday and Sunday 10am – 6pm.
Decantos Vinicola
Rancho San Miguel Fraccion A, S/N Ejido El Porvenir
22755 Ensenada, B.C., Mexico
52 (646) 688 1019
Open Wednesday through Monday 11am – 7pm
Villa Montefiori
Parcela 26 s/n, Ejido El Porvenir Km 9
Valle de Guadalupe, Ensenada B.C.
52 (646) 156.8020
Open Monday – Thursday 11am – 5pm, Saturday and Sunday 10am – 6pm
Vena Cava
Ranch San Marcos Toros Pintos S/N
Ejido Francisco Zarco, Valle de Guadalupe
Ensenada Baja California, Mexico C.P. 22750
+52 1 646 156 8053
info@venacavawine.com
Open Daily 11:00AM-5:00PM
Casa Magoni
José María Velazco #1407
Zona Rio Tijuana, B.C. 22660
52 (664) 634 7129
camillo@casamagoni.com
Tasting by Appointment Only

Casa Madero
Casa Madero is located 8 kilometers north of the city of Parras de la Fuente,
210 kilometers west of Monterrey, Nuevo León and 140 kilometers east of Torreón, Coahuila.
Parras de la Fuente, Coahuila, Mexico
Carretera 102 Paila-Parras, Km 18.5, Hacienda San Lorenzo, C.P.
Email: 27980servicio.clientes@madero.com.mx
Parras de la Fuente, Coahuila MEX
Tel: + 52 (842) 422-0111

Monterrey, Nuevo León, MEX
Tel: + 52 (81) 8390-0305
Ciudad de México, MEX
Tel: + 52 (55) 5756-4299