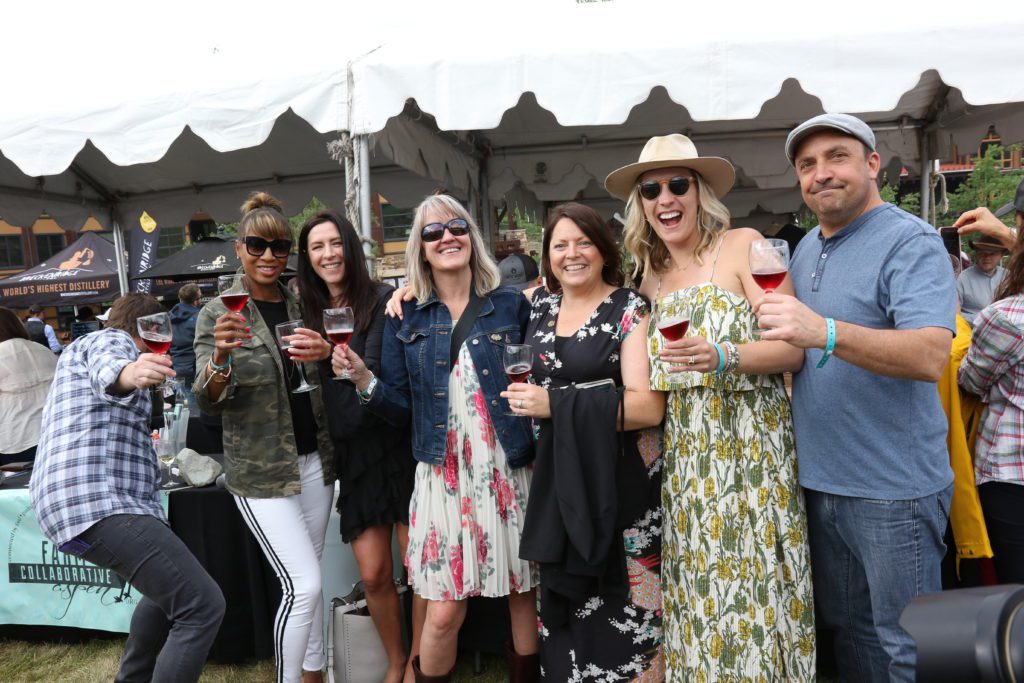 Aspen and Snowmass, Colorado Become Ground Zero For Wine and Cuisine
If you are a serious oenophile or foodie, you need to make your way to Colorado next week to experience epic wine and food to the ninth degree! You only live once so treat yourself and your better half to the "Best of The Best" in wine and cuisine!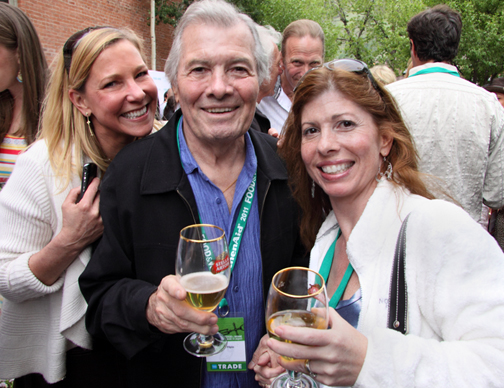 Aspen Food and Wine Classic
June 14 to 16, 2019
Downtown Aspen, Colorado•Sample Food, Wine, and Spirits from 200 brands

Sample Food, Wine and Spirits from 200 brands
Taste dishes from the 2019 Food & Wine Magazine's "Best New Chefs, 2019."
Meet celebrity chefs and wine experts at book signings
Have the opportunity to sign up for cooking demonstrations and wine seminars (subject to availability. )
Access to the Grand Tasting Pavilion, open five times throughout the weekend (Over 80 to choose from!). Check out the workshops here:
Top celebrities include; Martha Stewart, Andrew Zimmern, Richard Blais, Jacques & Claudine Pépin, Kevin Zraly, Leslie Sbrocco, and Bobby Stuckey, MS, to name a few!
Now in its 37th year, The Food and Wine Classic is by far, the best-organized, most star-studded wine and food festival in America! Generally at this time, this festival is sold-out, but at last visit to their website passes are still available!
Cost per person: $1,700
Lexus owners can save 20%.
www.classic.foodandwine.com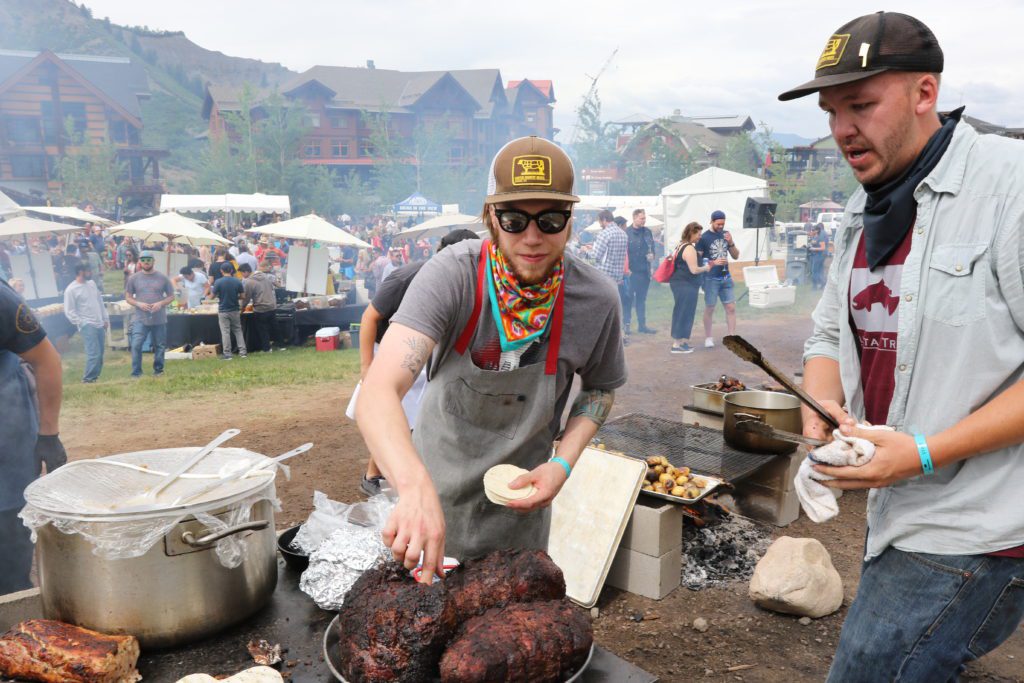 Heritage Fire by Cochon555
Snowmass Base Village
Saturday, June 15, 2019
Cochon555 has traveled America for over ten years, landing in foodie-friendly cities, challenging top chefs to create gourmet dishes from whole pigs, with chefs using everything from tail to snout, raising money to support heritage pig farmers with their PigBank charity. Their sister event, Heritage Fire allows chefs to cook any proteins (pork, beef and lamb meats, poultry, and fish) on "live fire."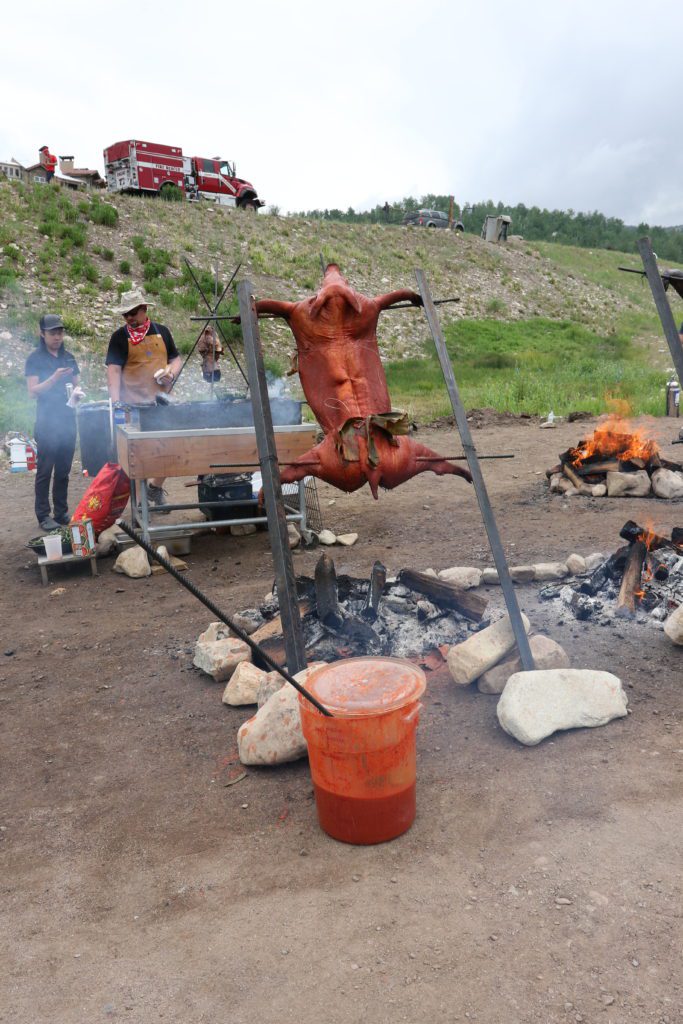 Arriving at this event is almost surreal, as you will immediately be engulfed in smoke and smells of the massive meat carcasses cooking on large stakes in the distance. The exhibition shines a spotlight on Heritage Breed farmers and their flavor-filled food boasting more than 50 Colorado and national chefs in attendance.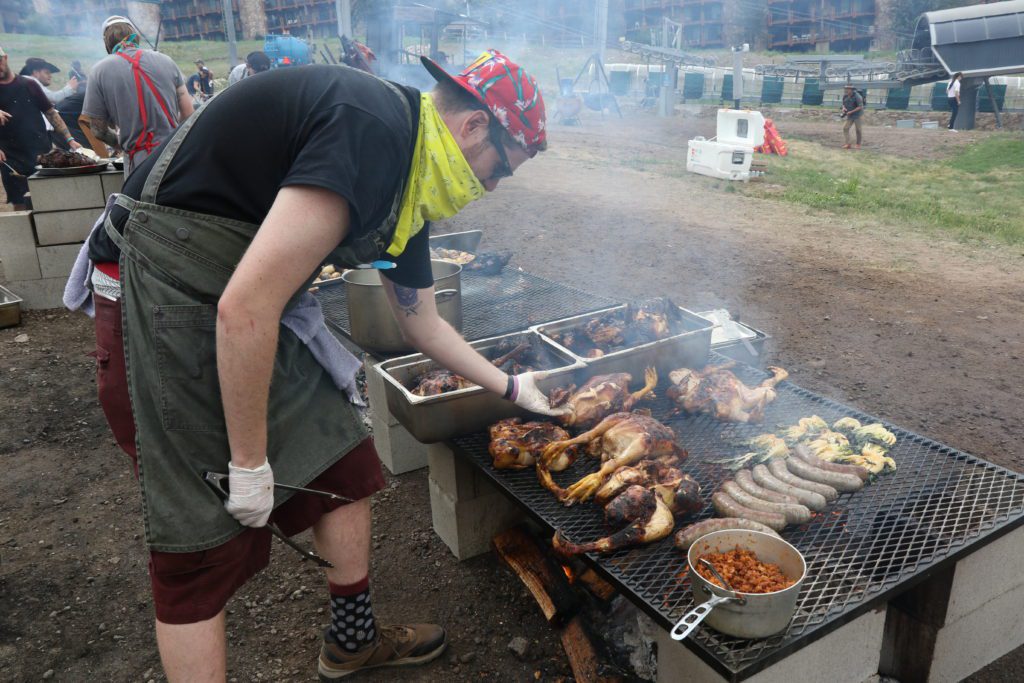 Our editors have attended this event for several years now. There is never a shortage of amazing foods, wines, and spirits to savor. At the time of this writing, organizers list participating chefs to include Andrew Helsley of Aspen Skiing Company Mountain Dining, Joshua Pollack of Rosenbergs Bagels and Delicatessen, Eddy Chimal of Venga Venga, Lon Symensma of LeRoux, Feliz Florez of Cherry Block Craft Butcher & Seasonal Kitchen (HOUS), Alberto Figueroa of Viceroy Snowmass, Matt Vawter of Mercantile Dining & Provision, Jean-Philippe Gaston of izakaya (HOUS), Kyle Wilkins of Home Team BBQ of Aspen, Hosea Rosenberg ofBlackbelly Market, Nate Singer of Carter County Meats, Justin Sutherland of Handsome Hog (MSP), Jason DeBacker of The Edge Restaurant, Jim Butchart of La Vetta, and Marc Felder of Edge Four Seasons Denver, to name a few.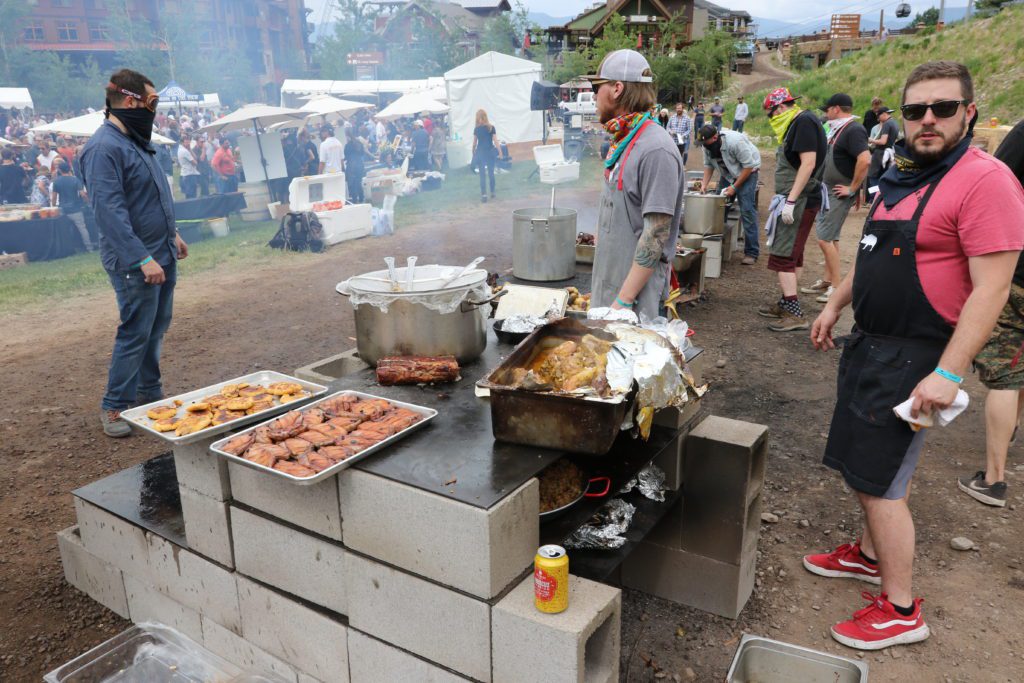 Beverages include:
LaCroix Sparkling Water, enjoy fresh juices from Natalie's Orchid Island Juice Co and fresh cider from Stem Ciders. Guests will enjoy innovative cocktails from Wheatley Vodka with Perfect Puree of Napa Valley, and the Manhattan Project featuring premium bourbons from Eagle Rare and Buffalo Trace topped with Luxardo cherries. Sample neat tastings from Blade and Bow, El Tesoro Tequila and Whiskey Five featuring Bulleit Bourbon, Johnnie Walker, Crown Royal, Singleton, Buchanan and more. Enjoy the Starter Bar experience paired with a stunning selection of Rosés from Chateau D'Esclan and taste through the stunning portfolio of Riboli Family Wines and Nielson Wines.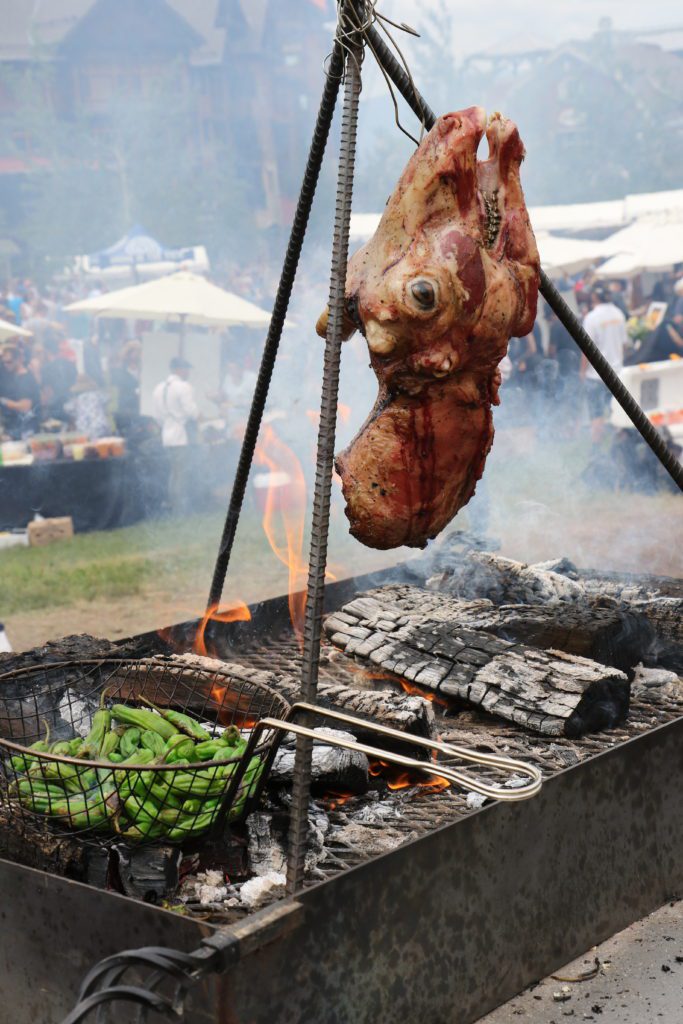 We suggest that you go for the value-packed VIP ticket that allows one-hour early entry, almost ensuring that you beat the lines and get to taste dishes before they run out! Chefs will serve one special meal while bartenders serve cocktails and winemakers uncork reserve wines! 4 p.m. for VIP entry $200, 4 p.m. for General Admission at $150 Buy Tickets