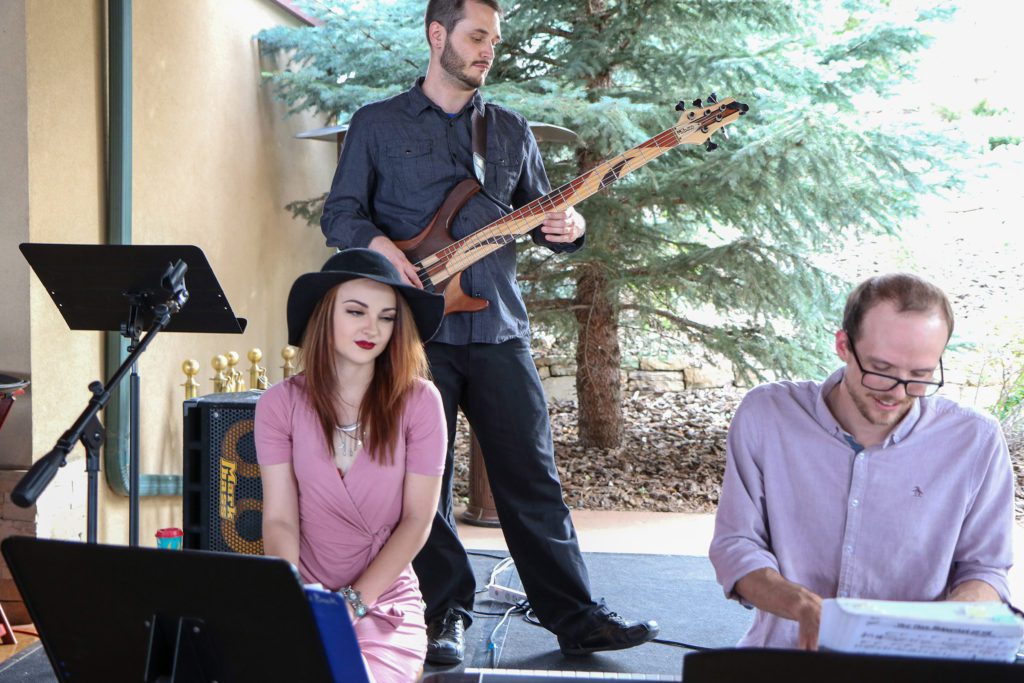 The 15th Annual Denver International Wine Festival was held in July for the first time, this year at the Omni Interlocken Resort. Most tastings were held at the Omni's beautiful outdoor pavilion and in an adjacent tent. When we choose to move the festival from its usual week in November to July, most of our past attendees and vendors supported the change. Our biggest fear was the weather, which luckily did cooperate.
The Pairsine Chefs Fine Food and Wine Pairing Competition featured four chefs, two of which drove in from New Mexico. Fernando Ruiz, Executive Chef from the Lodge at Chama, a celebrity chef who has had several successful appearances on Food Network and Mike White, Executive Chef & Owner of the Highpoint Grill in
Albuquerque recently named New Mexico Chef of the year. Omni Interlocken Hotel Sous Chef, Juan Camacho, and Matthias Woernlein and Jonathan Wurtzel, Executive Sous Chefs from the Gaylord Rockies Resort and Convention Center also participated.
It was a much more intimate, scaled-down, Pairsine competition than we have done in the past. To keep attendees satisfied, we limited the number of tickets sold to just 200 attendees
The chefs and vintners "brought on the heat" exclaimed Chef Ruiz.
Food and Wine Pairings: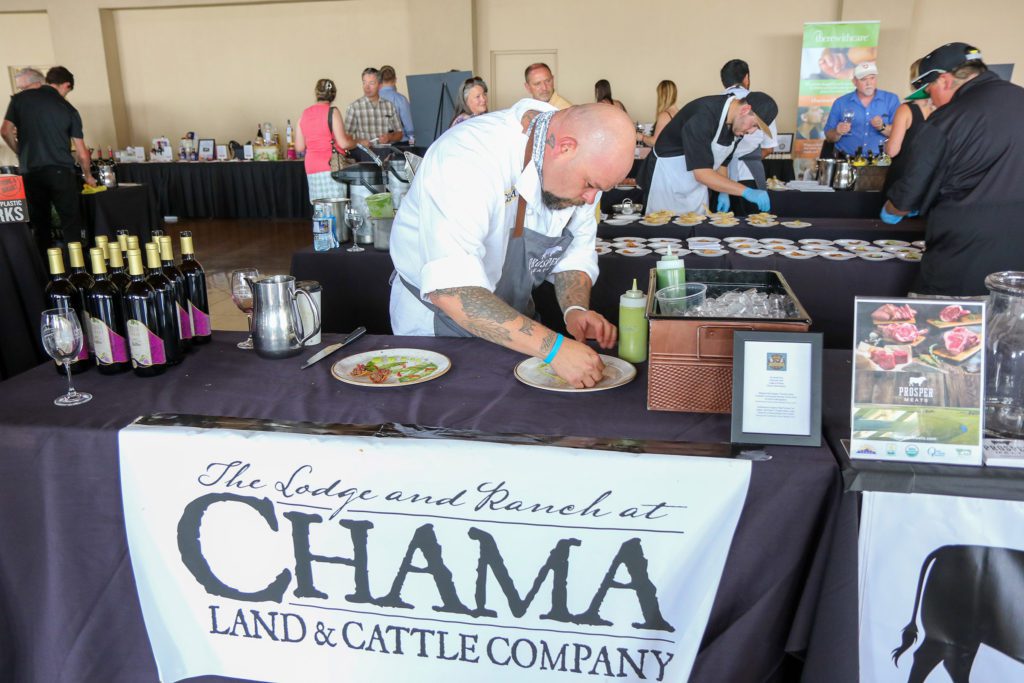 Fernando Ruiz
Lodge at Chama
Chama, New Mexico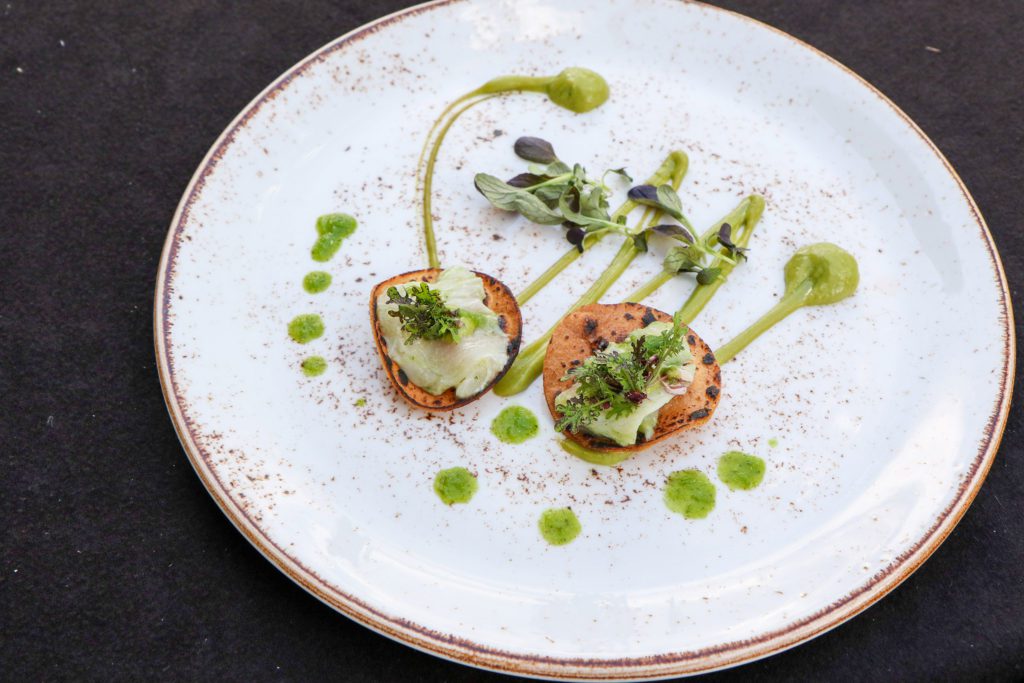 Mexican Red Snapper "Ceviche Verde Tostadita" w/ Avocado Mousse, Fresno Chile & Cilantro Micro greens
Paired with Etude Santa Barbara Rosé 2018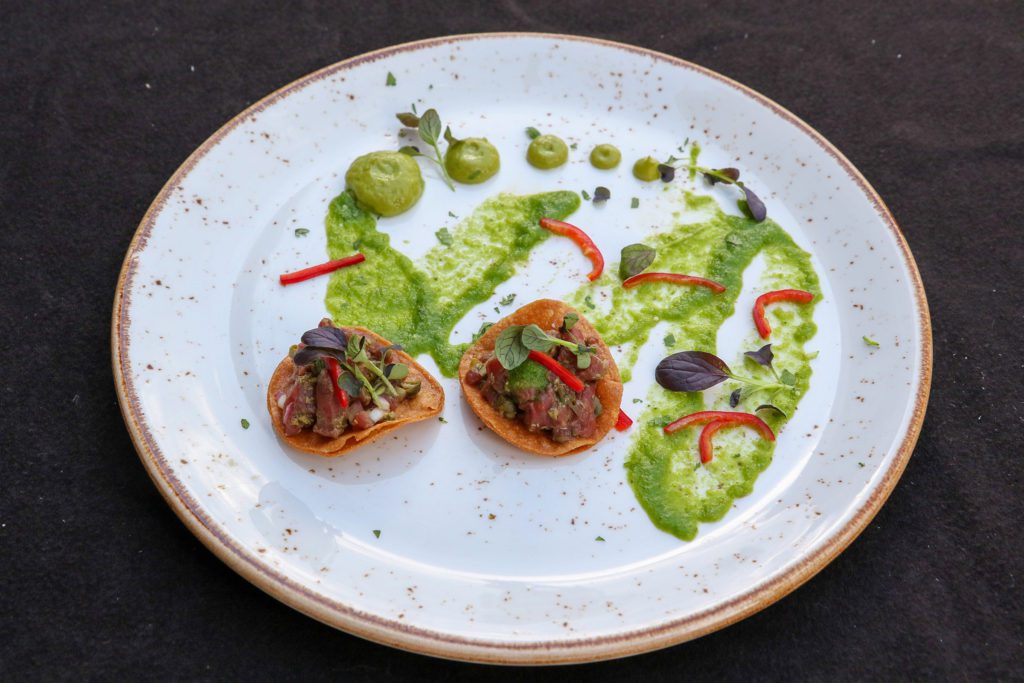 Southwestern Organic "Beef Tartare" w/ Capers, Red Onion, "Prosper Meat," Salsa Verde On a Charred White Corn Tortilla
Paired with Creekside Cellars Malbec 2015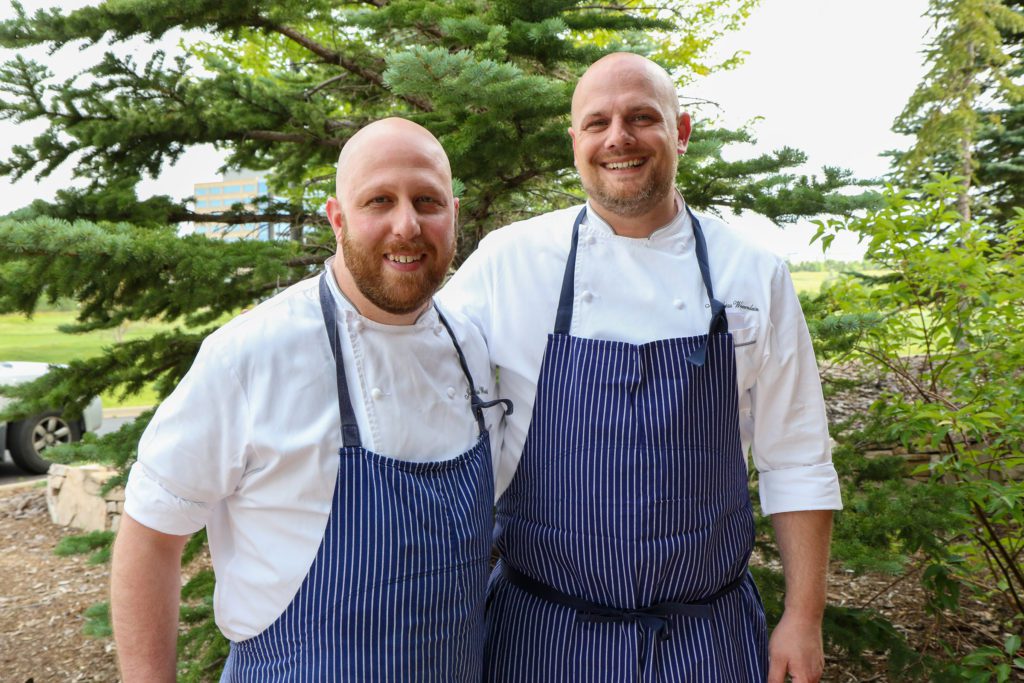 Matthias Woernlein and Jonathan Wurtzel- (People's Choice Winner)
Executive Sous Chefs
Gaylord Rockies Resort and Convention Center, Aurora, Colorado
https://www.marriott.com/hotels/travel/dengr-gaylord-rockies-resort-and-convention-center/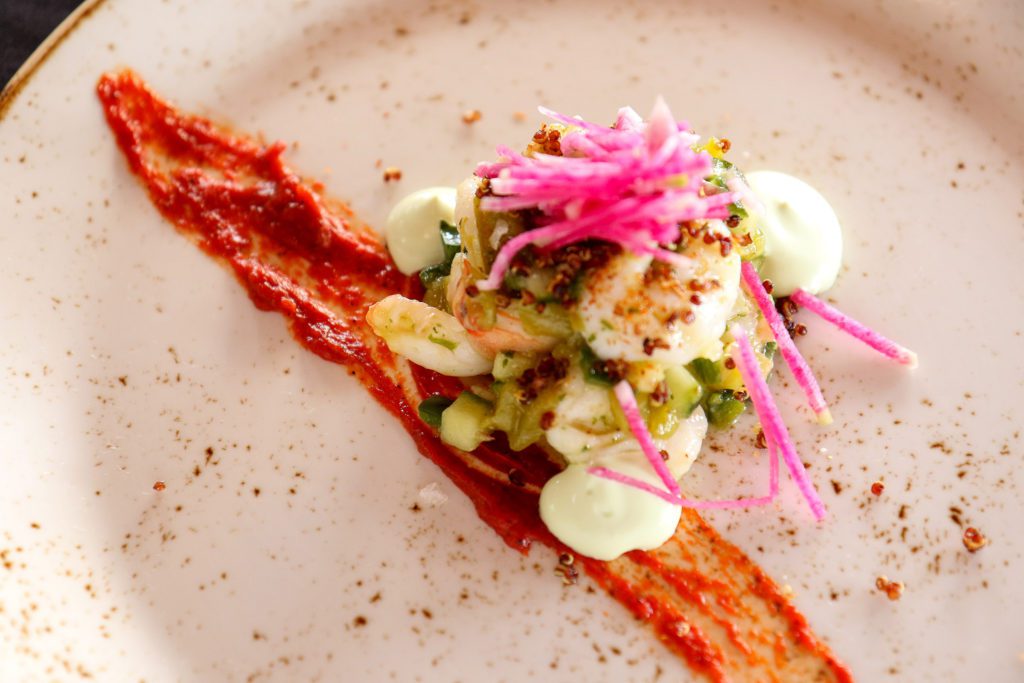 Jumbo Shrimp Aguachile Tequila, Cucumber and Pueblo Green Chile Avocado Crema, Quinoa Crunch
Paired with Blanchard Family Wines Carneros Sauvignon Blanc,
Sonoma County 2016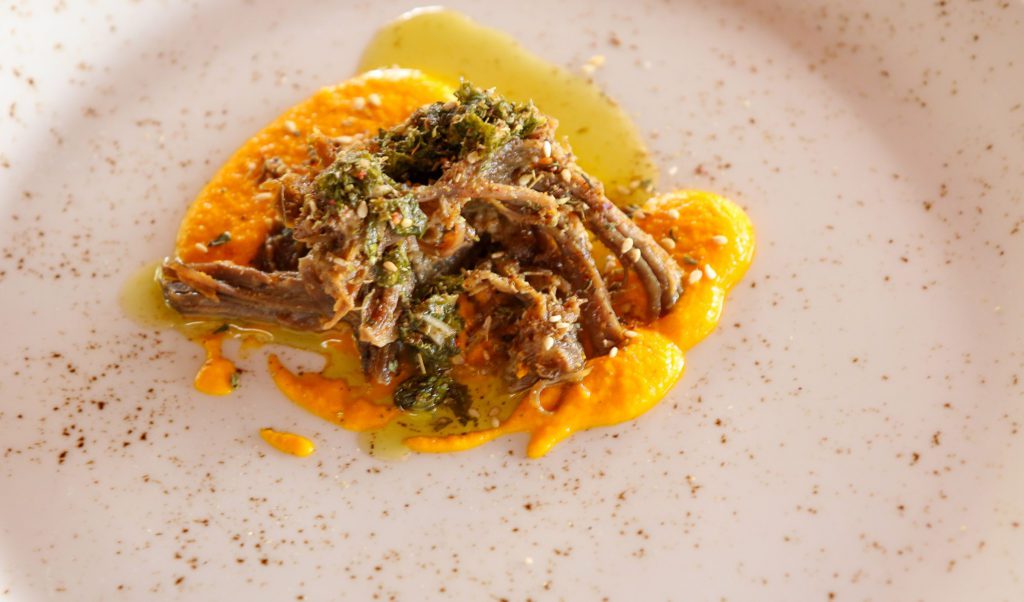 Slow Smoked Shoulder of Lamb Charred Carrot and Fresno Chili Puree Carrot Top Chimichurri Za'atar
Paired with King Frosch Barrel-Aged Dornfelder Red Wine Germany/ Rheinhessen Trocken (Dry) 2017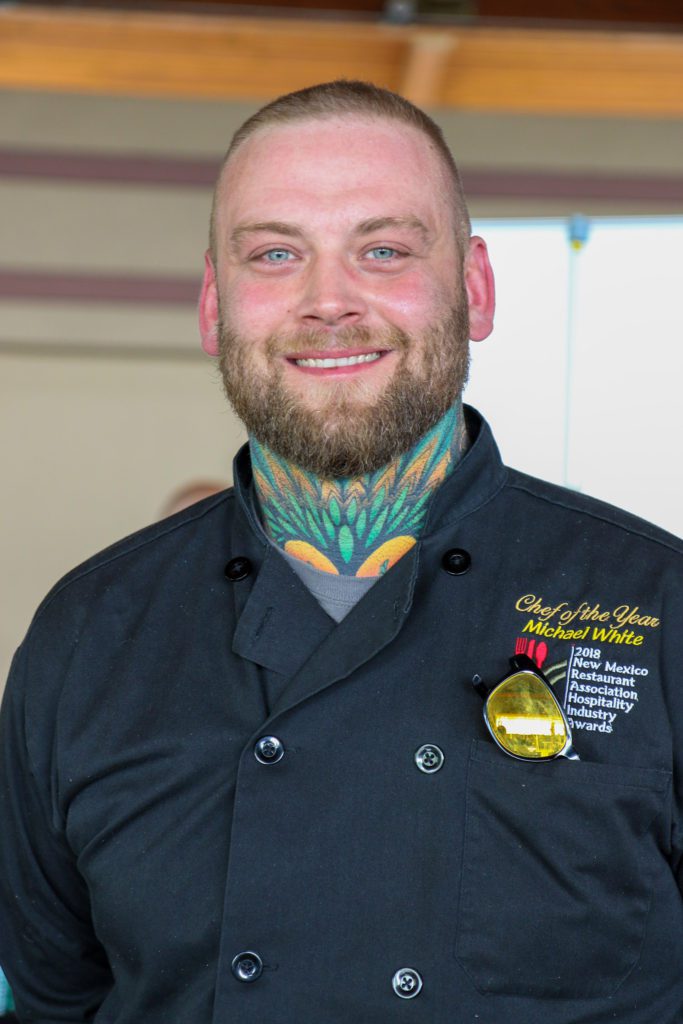 Mike White (Judges Choice "Best Chef" Winner)
Executive Chef/ Owner
Highpoint Grill
Albuquerque, New Mexico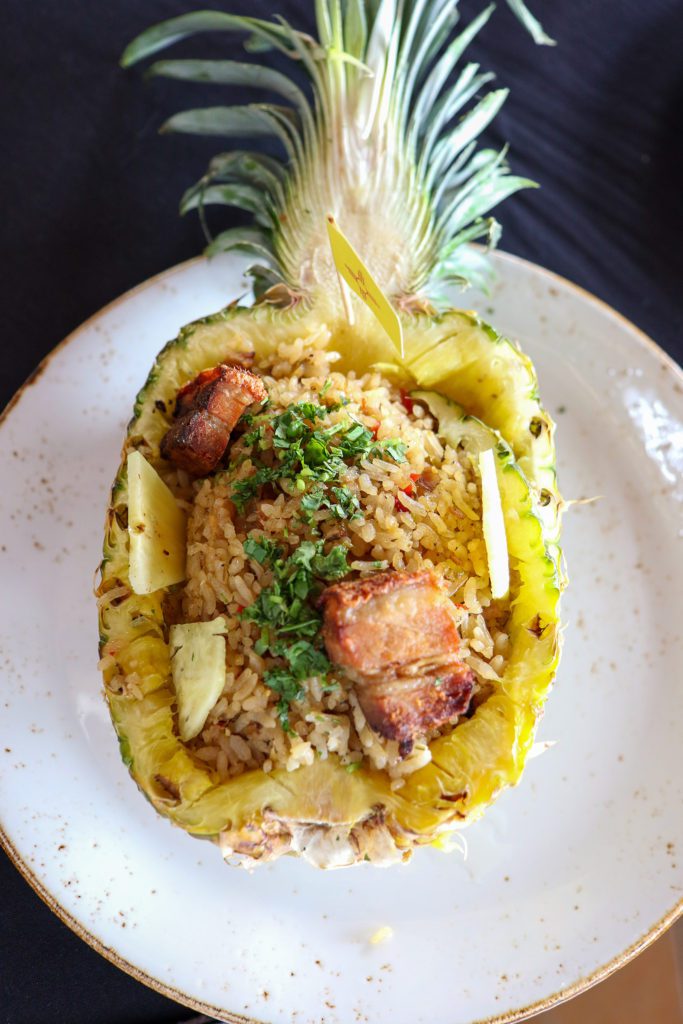 Pineapple Pork Belly; with shishito fried rice, pineapple, and spicy agrodolce.
Paired with Fire House Wine Cellars La Crescent 2018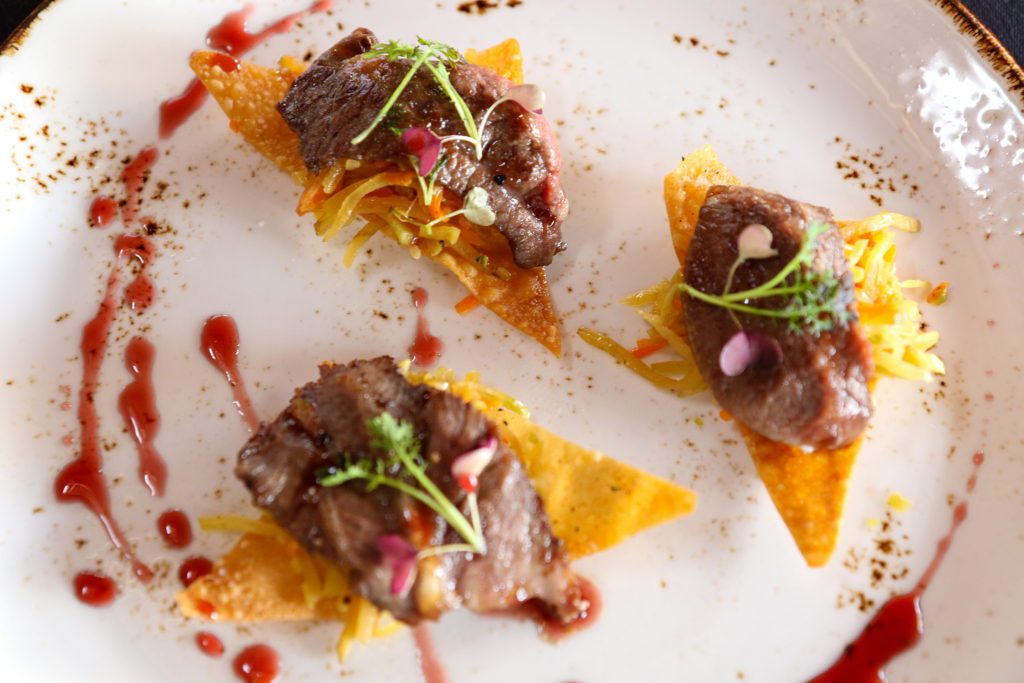 Meritage Beef Cheek; braised and fried beef, crispy wonton, chef's vegetables
Paired with Grand River Vineyards Meritage Blend 2016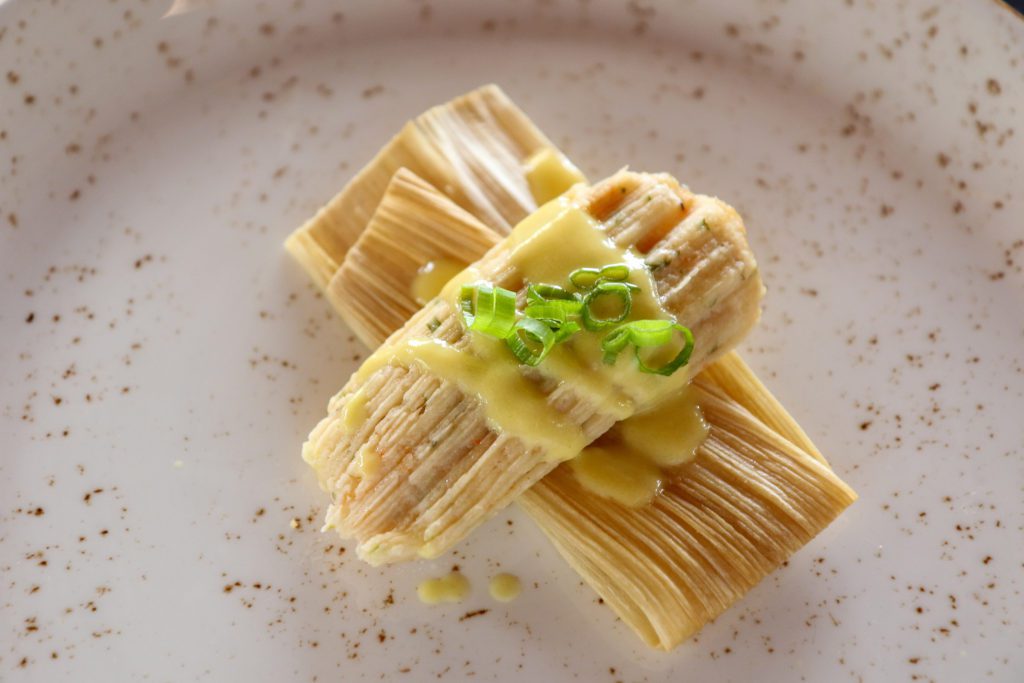 Juan Camacho (Judges Choice "Most Creative Chef" Winner)
Sous Chef
Omni Interlocken Resort, Broomfield, Colorado
Shrimp Tamale with Sweet Corn Sauce and Chile Oil
Paired with Deep Roots Chardonnay 2016
Mushroom Stuffed Tartare with a Mole Gastrique
Paired with Aspen Peak Cellars Rockin' Rapids Red Blend 2017
Additional Award Winning wines showcased:
2018 Schmidt Family Vineyards, Reserve Viognier
2015 Blair Estate Pinot Noir, Delfina's Vineyard
2017 Ledson Russian River Valley "Dutton Ranch" Chardonnay
2018 Continental Divide Winery Gewurztraminer
2016 Fox in The Hen House Sparkling Shiraz 2017
Meiomi Pinot Noir
All of the wines showcased were Gold Medal winners from the 2019 Denver International Wine Competition. See winners list: http://denverwinecomp.com/wp-content/uploads/2019/07/DIWC_2019_Winners_1.pdf
The event also featured live Jazz performed by the Taylor Borgen Band and a silent auction of wine and boozy items benefiting There With Care. Professional Judges included Kevin Galaba of the Colorado Beverage Analyst and Tyler Shea Cone, Food & Beverage Professional.
While July proved to be a more challenging, busier time to hold this event and to secure more participating chefs, most of the attendees loved the event's more intimate setting.
Moving forward, Wine Country Network has decided to move the Denver International Wine Festival back to its usual November dates. Save the dates! The 2020 Denver International Wine Festival will be held again on November 12 and 13, 2020. A venue will be announced soon. So visit the website for updates: www.denverwinefest.com.
Coming Next!
Pairsine Chefs Fine Food and Wine Pairing Competition,
Downtown Denver,
Thursday, November 7, 2019, 6 to 9 pm (GA) 5 to 9 pm (VIP).
Location: The Crowne Plaza Denver.
Tickets are on sale: www.Pairsine.com
Save 20% with code: Foodie20
While the list of chefs is building, the following chef teams are on the roster:
Juan Camacho, Omni Interlocken Resort, Broomfield
Jodie Valenzuela, Oceanaire Seafood Room, Denver
Fernando Ruiz, Lodge at Chama with Jason Nauert, The Rocky Mountain Institute of Meat
Laurent Mechin, St Julien Hotel & Spa, Jill's Restaurant, Boulder