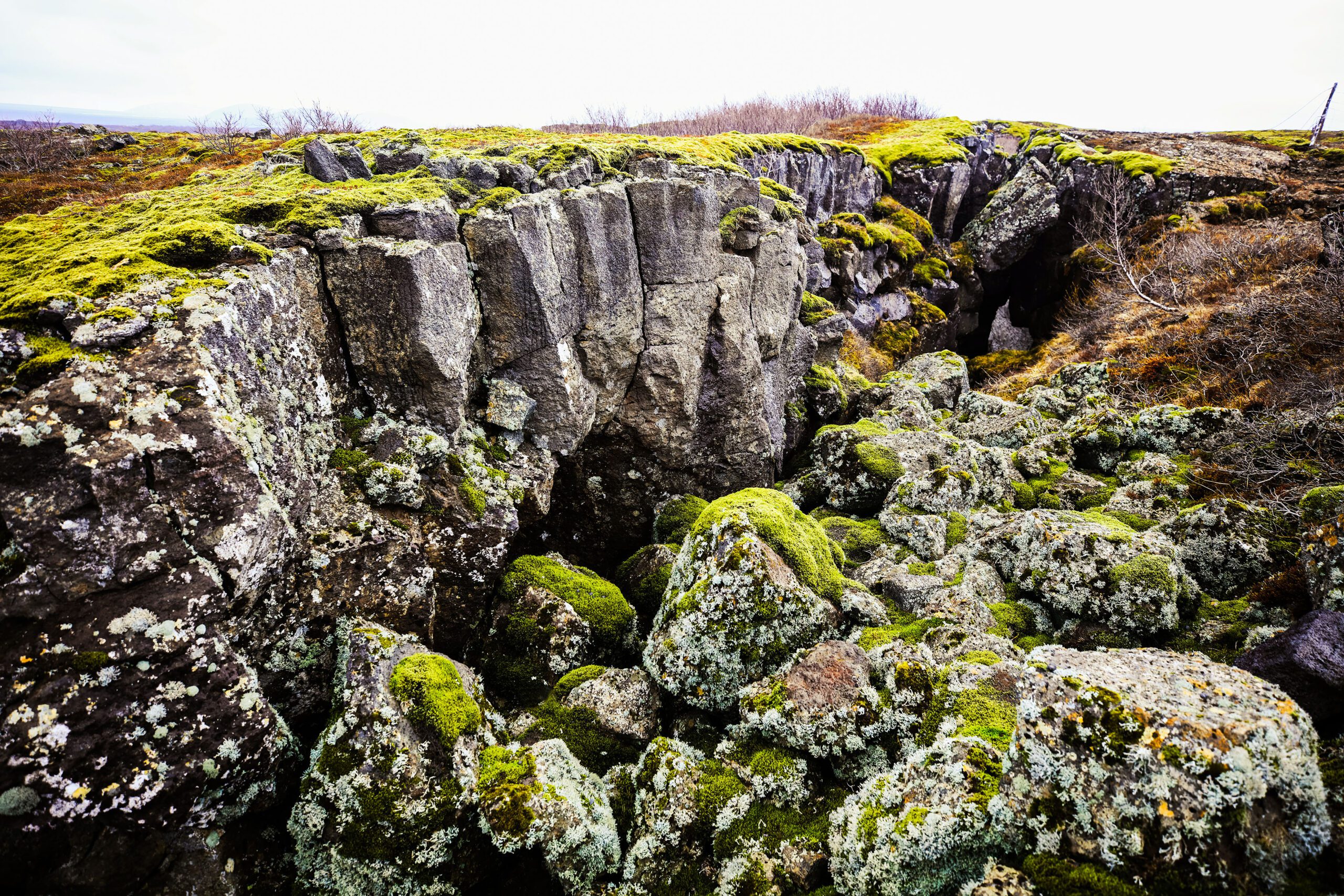 In April this year, we decided to visit Scotland to do some R&D on Single Malt Scotch, touring and tasting at several world-class distilleries. We plan to produce the first-ever Global Whisky Challenge in Glasgow in April 2024, so the timing of this adventure was ideal.
Searching options, we found Icelandair had the shortest travel times from Denver to Glasgow.
Iceland has been on my bucket list for many years. I have been mesmerized by the photographs of Iceland's spectacular nature and incredible landscapes, so planning a three-night stop-over in Iceland for our way back from Scotland made sense.
Darcy and I have a love-hate relationship with Iceland's volcano Eyjafjallajökull, which disrupted international air travel from Europe to the United States in 2010. No one felt sorry for us, as we were stuck for an extra week in Italy, drinking wine and consuming delicious cuisine. That week we were famously reporting back from Italy on CNN, CNN.COM, and NBC with updates on the severe impact on international travelers. A BBC documentary is now in the works, so stay tuned.
Traveling on Icelandair's Saga Business Class was indeed a treat. Although the seats do not lay flat, they are wide and very comfortable, and the staff is amiable and attentive. The food was delicious, and the drink menu had a great selection of gins from Iceland and French and Spanish wines.
The flight from Denver to Iceland was under seven hours. Fortunately, we did not need to check through customs in between flights. Our wait time was 1.5 hours.
After eight glorious days in Scotland, we took the two-hour flight from Glasgow to Reykjavik Keflavik International Airport (REK) for our 72-hour Icelandic adventure.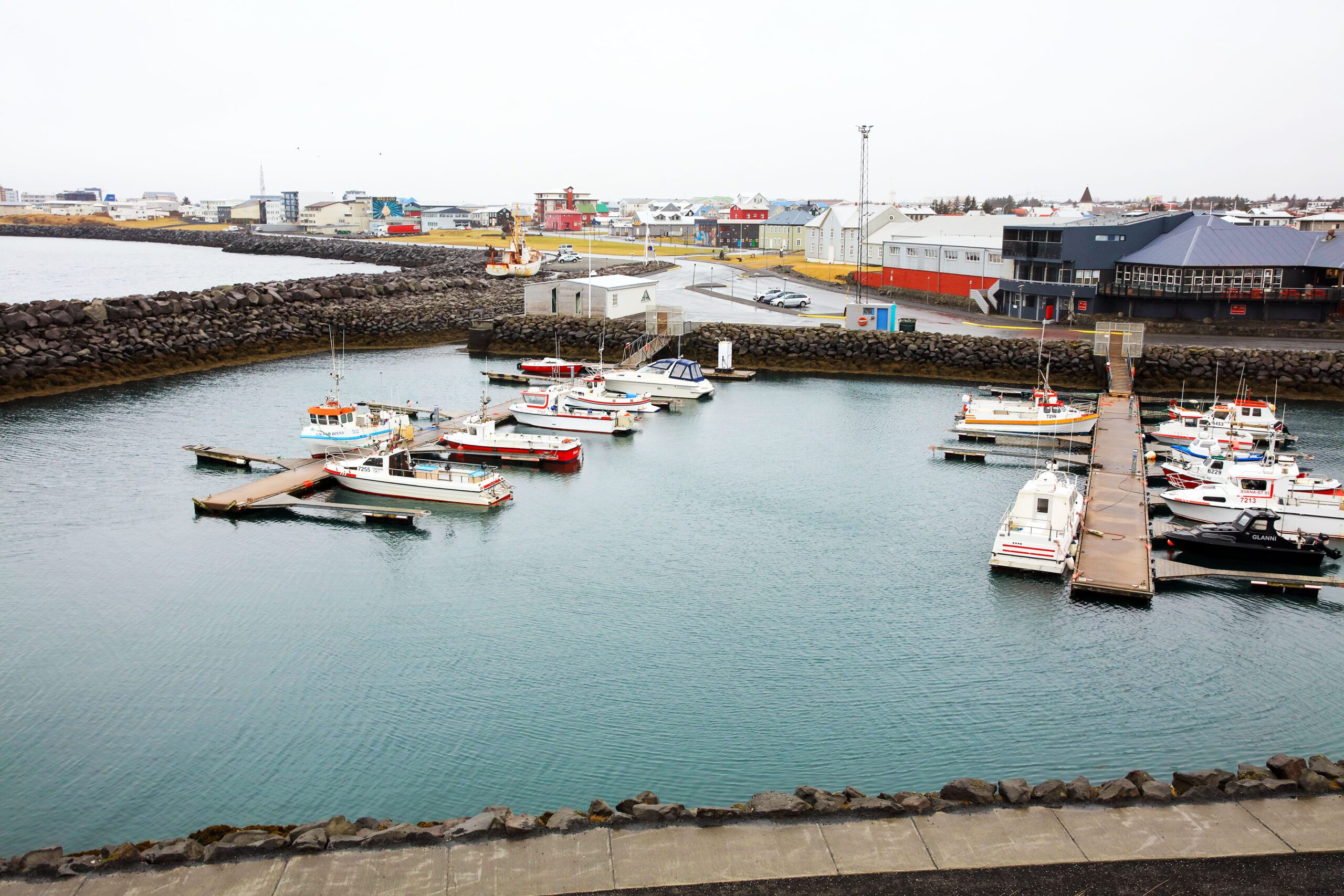 My research found an excellent new hotel less than ten minutes from the airport. The Hotel Berg ($319) is a newly built, modern, 4-star boutique hotel with 36 rooms and the acclaimed restaurant Fiskbarinn. The hotel is located on the small, picturesque Keflavik Marina and boasts a fantastic heated outdoor pool on the second floor. Our room was spacious and well-appointed, with a bedroom, a modern bathroom, and a large living room with a sliding glass door out to a deck overlooking the marina.
Cocktails and wine are expensive in Iceland as it is an island, and most beverages are imported.
The Iceland tax on alcohol is a whopping 24%. We headed to the local grocery store, where we learned that all alcoholic beverages are sold through government-run VINBUDIN stores. There are eighteen of these stores located throughout Iceland, and we managed to find one nearby.
The hotel restaurant Fiskbarinn specialized in fish but also offered beef and Icelandic lamb (highly promoted with signage at restaurants nationwide). The wine list featured excellent Spanish wines, including a delightful Verdejo from Rueda.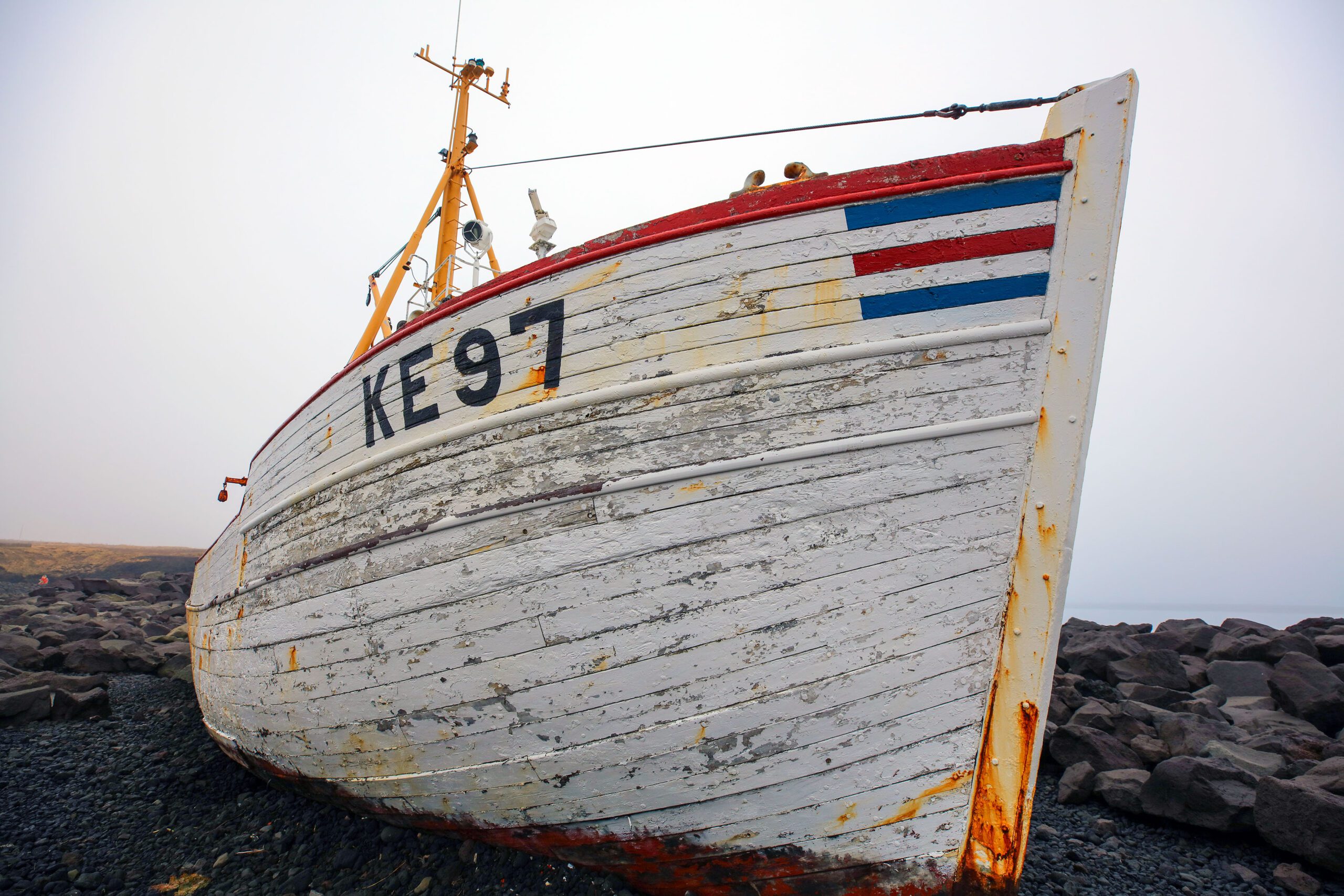 The following morning, I woke up at 6:00 am and was surprised to see how bright it already was outside. In April, it begins to get light at 4:00 am in Iceland. I looked out towards the small village and could see a white church in the distance that was brightly illuminated, with a backlit clock in the center.
So, I left on foot with my Canon 5D with a 24-70mm zoom lens and Manfrotto tripod and walked around the marina in front of Hotel Berg. I passed several fishing boats that were being painted and repaired. Iceland is a volcanic island, and many of its walking paths are made of lava gravel.
I came across a large white wooden fishing boat sitting on the rocks at the shoreline. I learned that this was the "Baldur," which arrived in Keflavík in March 1961 and was retired after 42 years of service. The town maintains the boat with a fresh coat of paint every year.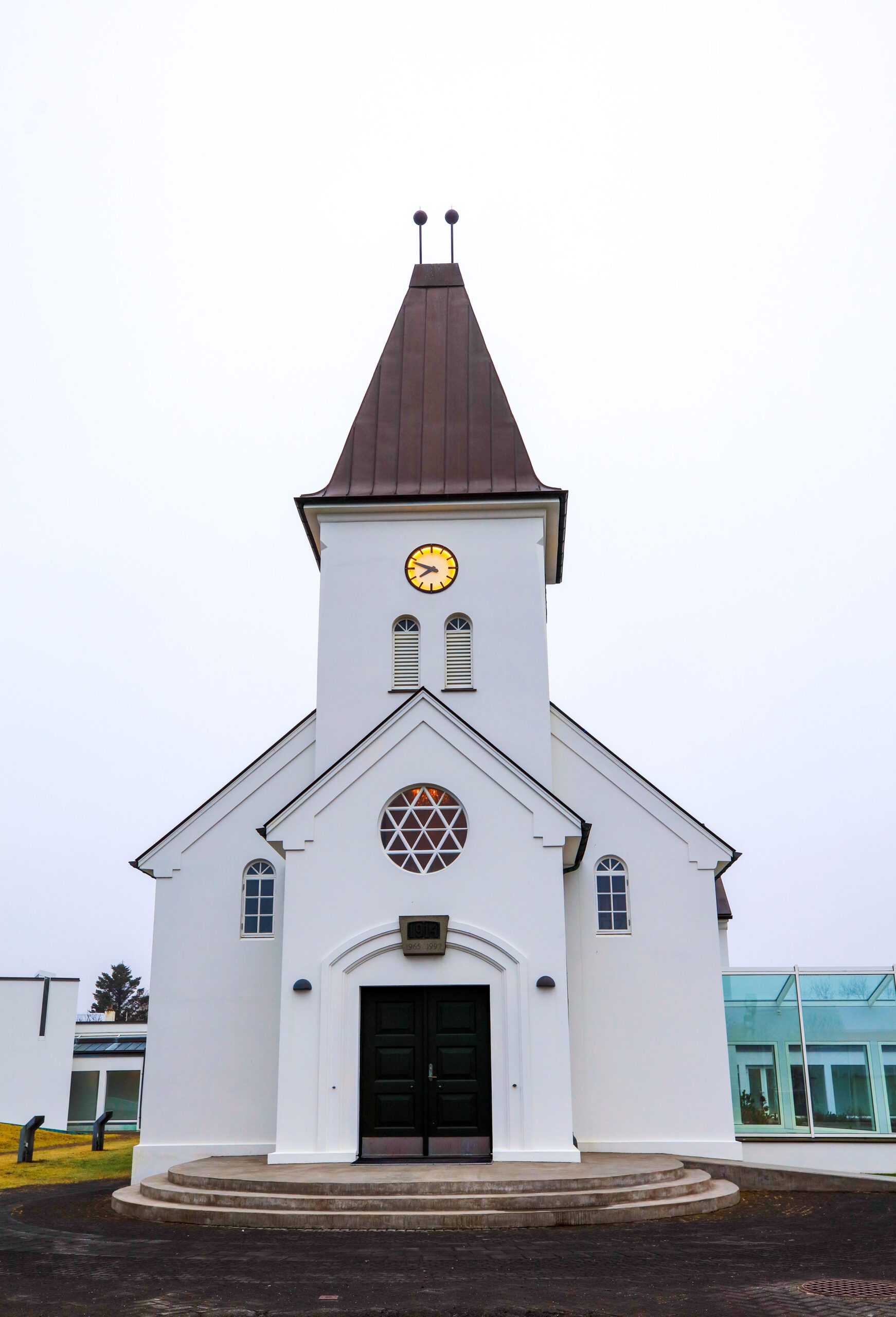 I turned and walked several blocks through a residential neighborhood to the illuminated white church. Keflavíkurkirkja, built in 1915 and renovated in 2012, is the largest church in the region, with a nave that seats 250 people.
As I returned to the ocean, I discovered The Seaman's Monument. Erected in 1978, this fantastic artwork consists of a giant metal anchor and compass atop a circular stone pedestal.
After finishing a full breakfast at the Hotel Berg, we loaded up our jeep and navigated thirty minutes away to the world-famous Blue Lagoon. We traveled on the looping road along Iceland's coast, then drove inland following the posted signs.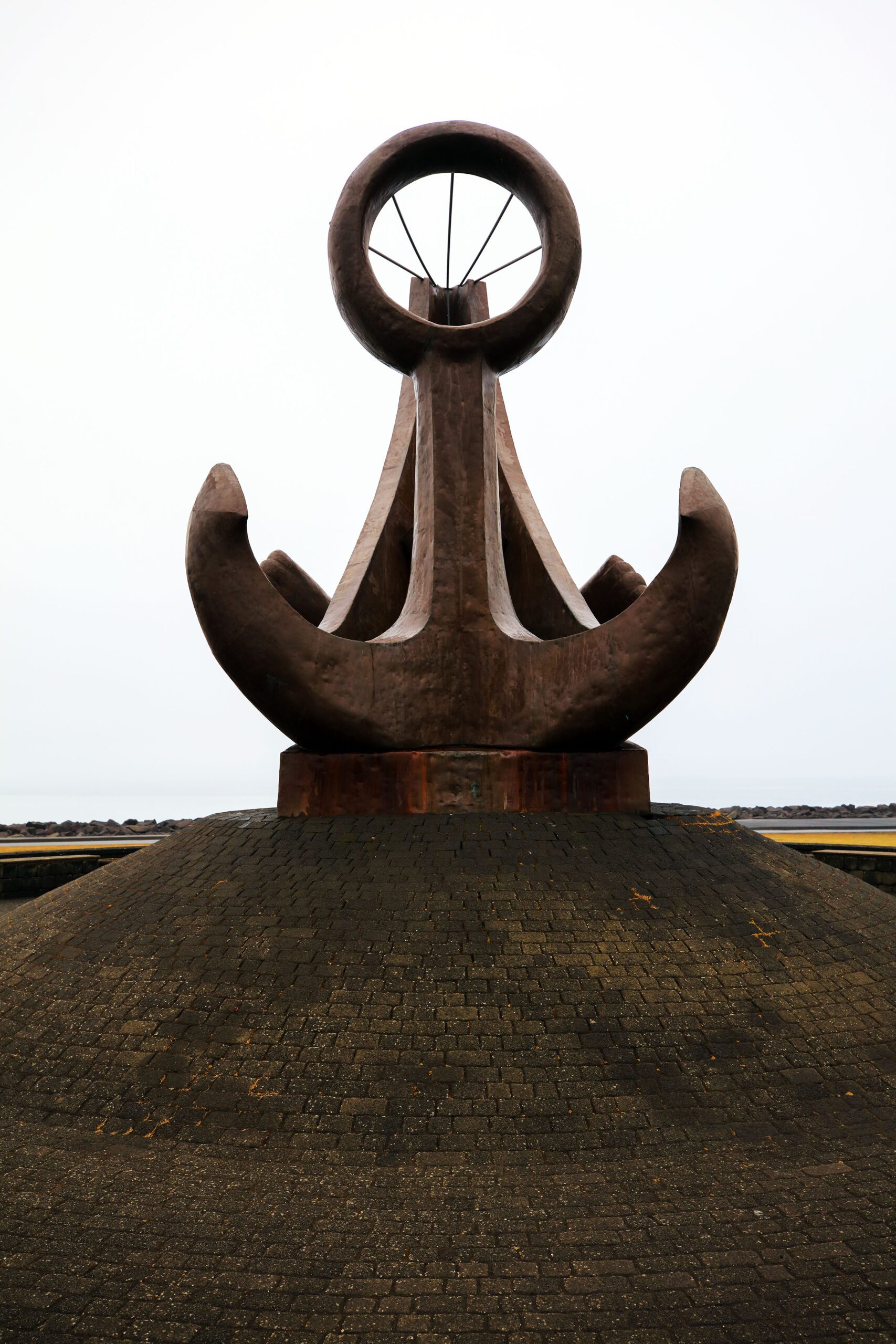 The marketing message claims that Blue Lagoon Water offers a beneficial effect of the 'geothermal gift.' The water is rich in microalgae, silica, and minerals; Blue Lagoon Water is a phenomenal natural resource. The origin of the water is a blend of fresh and seawater that emerges through volcanic aquifers more than 2,000 meters below.
It is essential to make any ticket purchases and meal reservations at the Blue Lagoon well in advance. We purchased the premium package, which includes entrance to Blue Lagoon, towel, locker, silica face mask, one beverage of choice, bathrobe, a second face mask, and sparkling wine at Lava Restaurant ($81 per person).
Upon check-in, guests receive a small digital fob with a flex wristband that locks and unlocks individual lockers and can be used to pay for incremental purchases. Everyone must shower before entering the Blue Lagoon. The water was warm, and I felt somewhat buoyant, treading through the waist-height blueish water. Darcy and I moved to the bar located in the lagoon to order our free drinks, Sauvignon Blancs, in plastic cups.
We spent about two hours visiting the various corners of the lagoon. Darcy tried the different masks by spreading them (white, gray, and black) on her face. After showering and getting dressed, we headed to the upscale, recently awarded One Michelin Star Lava Restaurant, which boasts floor-to-ceiling windows overlooking the lagoon.
As soon as we sat down, a sommelier visited our table, greeting us with glasses of sparkling wine.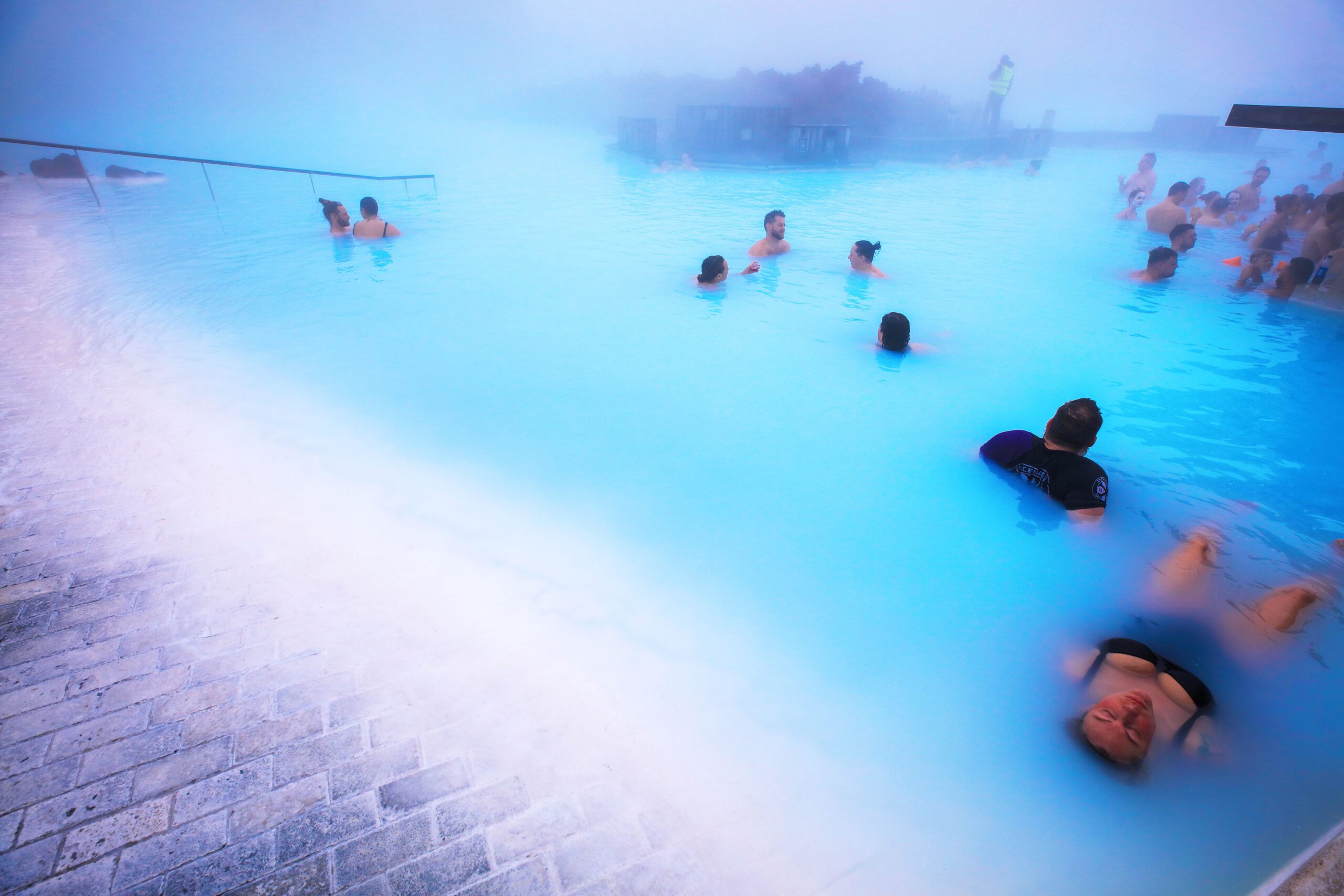 Lava Restaurant Lunch
Starters
Fresh bread selection
Langoustine Soup
Garlic marinated Langoustine, dulse. A delicious soup with a good amount of Langoustine meat.
Fried Cod Balls (Special)
With pickled red onions and fresh dill sauce. Fluffy and delicious!
Entrée 
Fried Link Fish, which is related to cod but more delicate. (Fish of the day)
Apples, small potatoes, hollandaise, fennel. An exquisite and light fish with thin breading. The hollandaise and fennel were terrific.
 Wine
Cote des Roses by Gerard Bertrand
This Pinot Noir rose was a great pairing with our lunch dishes.
Dessert
"Ástarpungar" and Caramel
Mango chocolate mousse, vanilla ice cream, salted caramel
We thoroughly loved our lunch at Lava Restaurant. The cuisine and professional service were extraordinary. Our bill with gratuity was the equivalent of $250.
Blue Lagoon Iceland
https://www.bluelagoon.com/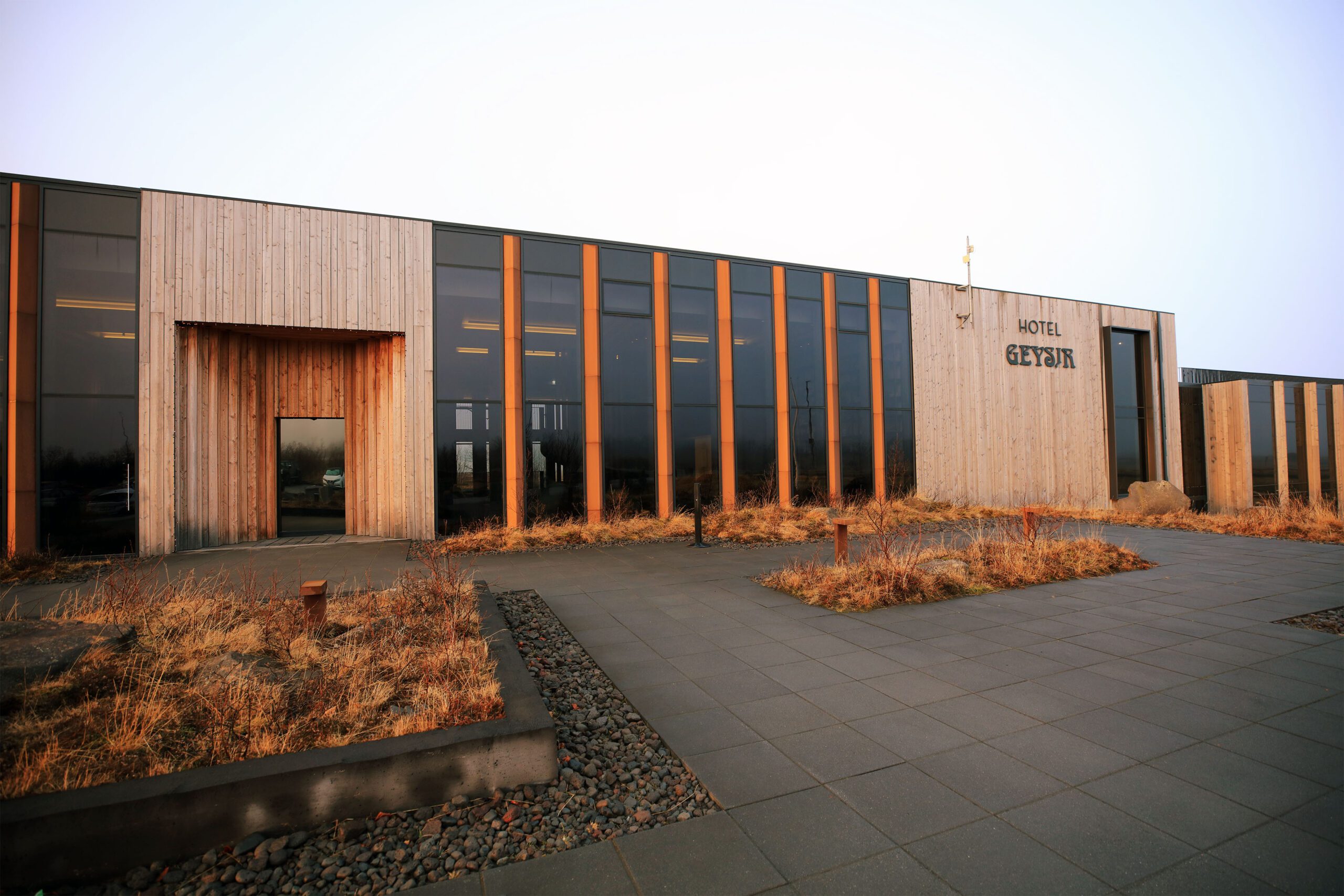 After lunch, we drove two hours (146km) northeast through national parks and the enormous Veiōlunder Lake to the Great Geysir. We arrived at the modern Hotel Geysir in Bláskógabyggd and checked into our deluxe room with a bathtub and French balcony ($352 US, including breakfast.) The hotel is located across the street from the Geysir's geothermal area. Darcy and I were still full from lunch at Lava Restaurant, but we enjoyed snacks and wine at the hotel's Geysir Restaurant.
Korean Style Chicken Wings
Beef Carpaccio with basil oil, pine nuts, Parmesan, and arugula grown on a local farm.
We both enjoyed glasses of Gassier Coatex Provence Rose 2021 ($11.50)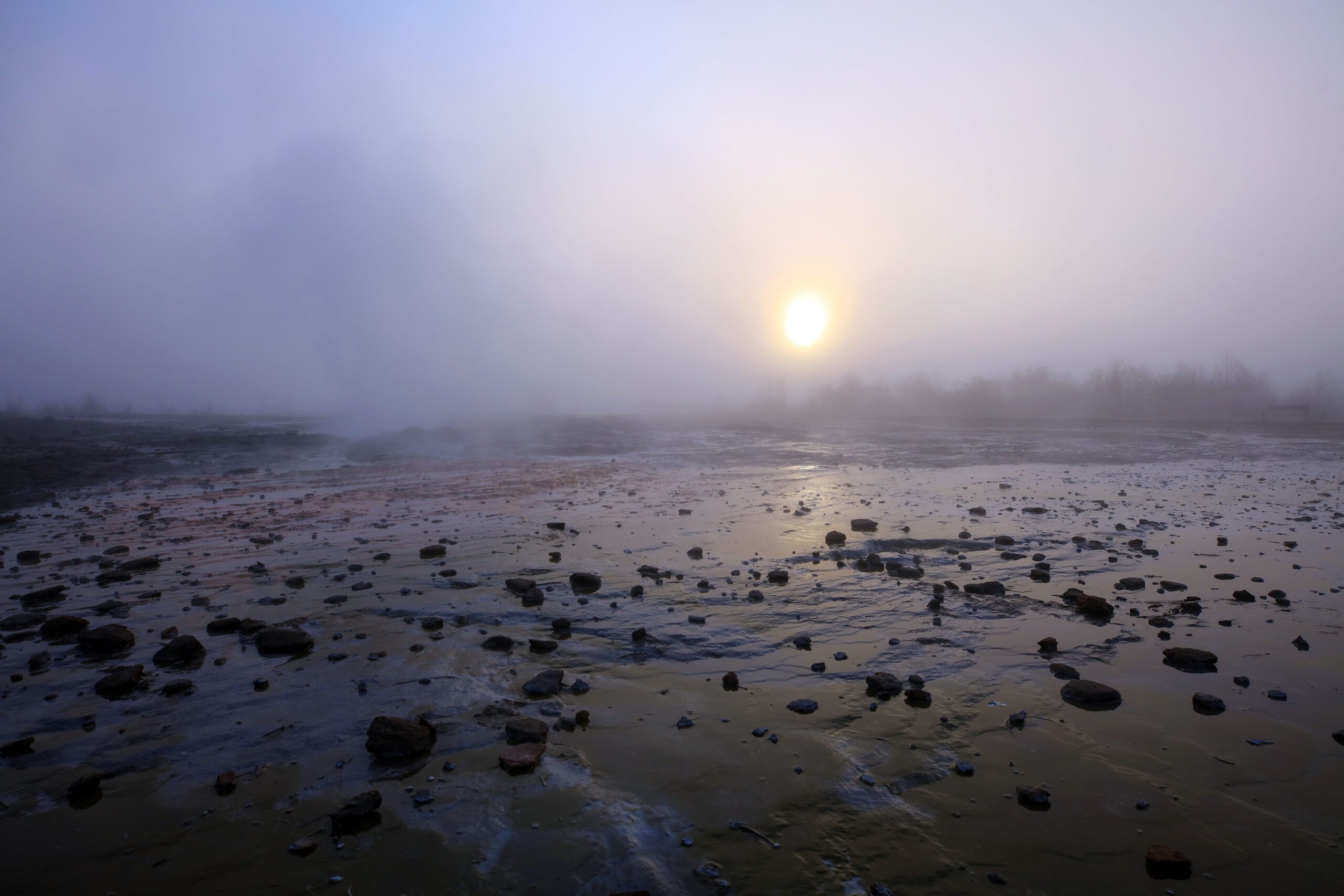 The following morning, I again awoke at 6:00 am and gathered my cameras and tripod. I aimed to capture photos of the geyser and geothermal pools with the golden morning light without many tourists. The Great Geysir delivered dearly, and I had no company until 8:00 am after capturing more than 100 photos.
After enjoying a proper European breakfast at the Hotel Geysir with Darcy, we loaded up the jeep for our drive to Iceland's Capital, Reykjavik.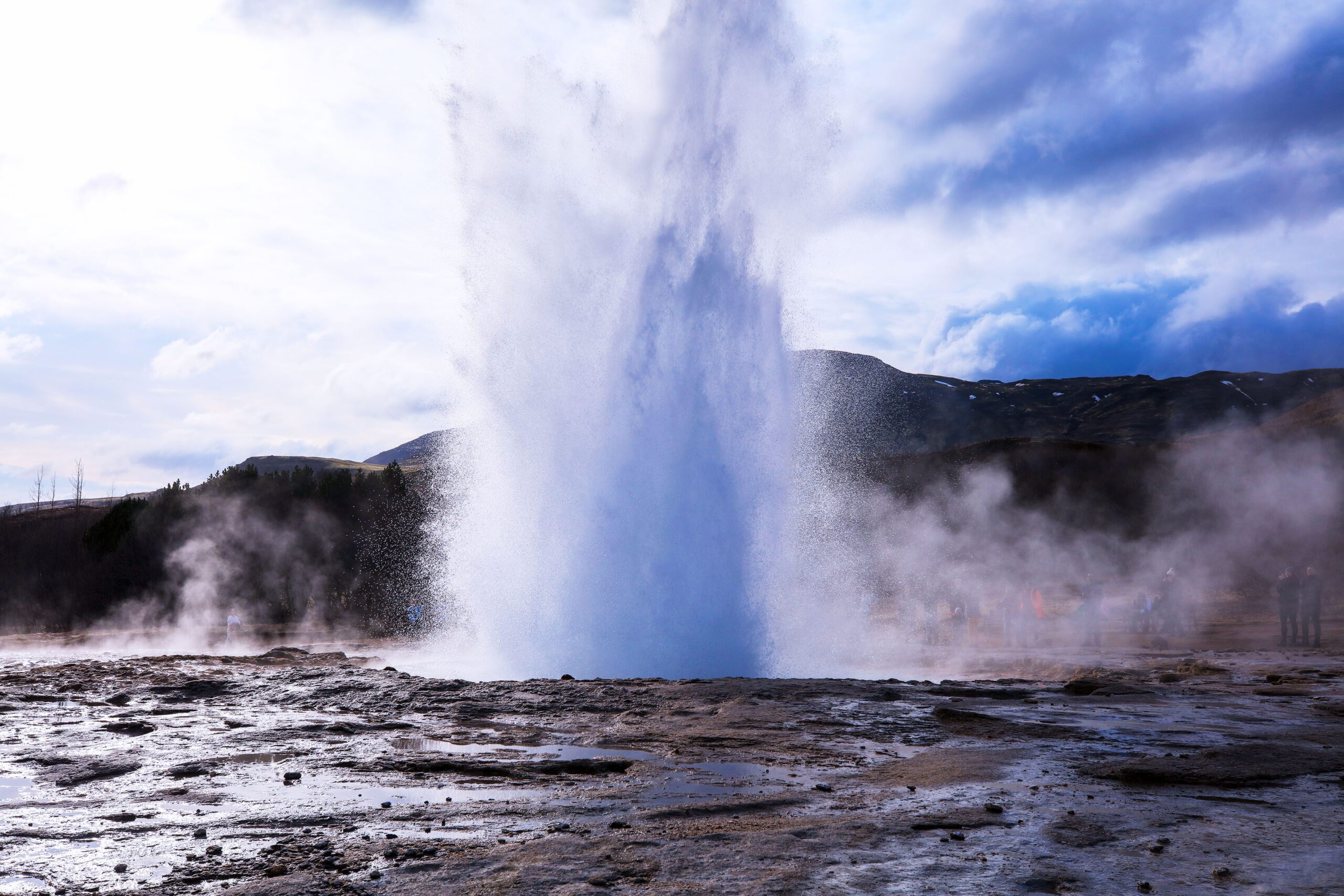 We drove 1.5 hours to downtown Reykjavik. We had reservations at the modern 101 Hotel, part of Design Hotels ™, a Marriott boutique hotel. We booked a king room with a city view ($449) using my Marriott Bonvoy points. The hotel is centrally located blocks away from the harbor and the famous Hallgrimskirkja (the church of Hallgrimur), a Lutheran Church that is 74 meters tall and resembles a gigantic space shuttle standing upright.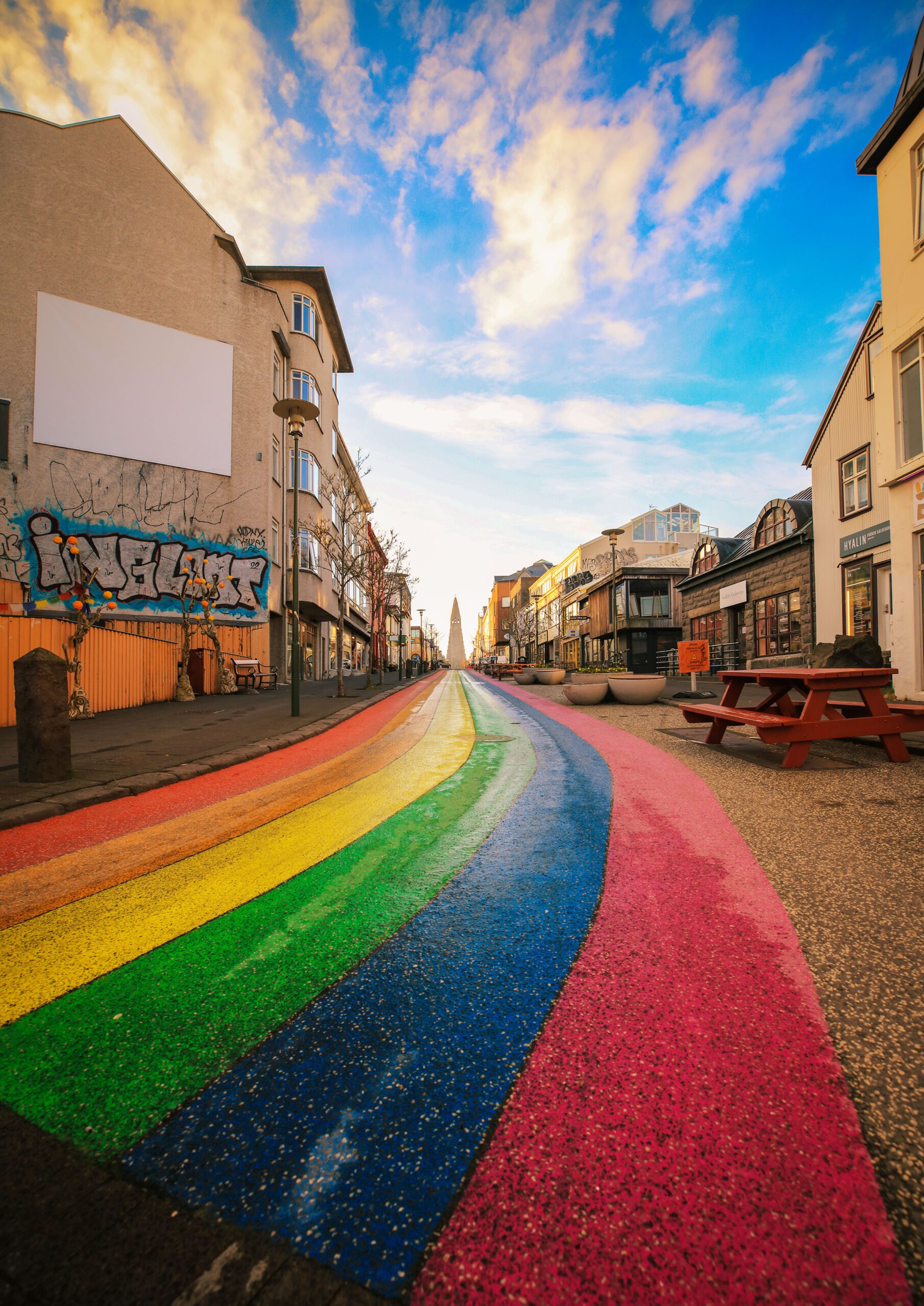 We walked around the block from our hotel to Kastrup Restaurant, a Nordic-style bistro, for lunch. We enjoyed Schnitzel ($44) and Steak Frites ($71). Kastrup also serves as the kitchen for the 101 Hotel. During our visit strolling around the city, we learned that this was a national holiday celebrating the start of summer in Iceland. Unfortunately, many stores, including the government-run liquor stores, were closed.
The city had a great vibe. There was tons of graffiti and art painted on the sides of buildings, including a pride rainbow-painted street pointing towards the church of Hallgrimur.
The hotel had many artworks on the walls showcased in its elegant bar. However, the high cost of wine took a lot of work to fathom. Ordering Rose by the Glass ($25) was about 40% less expensive than buying an entire bottle of wine ($140).
The next day, we had a simple breakfast in the hotel bar before doing some last-minute shopping. The drive from our hotel to the airport took less than half an hour. After returning our rental car, we boarded a shuttle bus to the airport. Check-in at the Saga Counter was quick and efficient. After treading through customs and the duty-free shops, we found the Saga Business Class Lounge. It was spacious and offered a great selection of hot and cold foods, buffet style. There was a self-serve bar with a great beer, wine, and spirits selection.
Icelandair was founded in 1937 and today services 42 gateways on both sides of the Atlantic, with all flights connecting through their hub at Reykjavik International Airport. Recent gateways include Barcelona, Crete, and the Faroe Islands. They are updating their fleet by adding Boeing 737 Max aircraft. We want to fly on Icelandair Saga Business class soon. They offer excellent connecting flights to Paris, Rome, London, Glasgow, and Nordic cities.
The flight attendants were friendly and accommodating on our 7-hour flight back to Denver. As a special bonus, we arrived in Denver 25 minutes early!
Icelandair:
https://www.icelandair.com/
I recommend that people travel to Iceland to take in all it offers.
Tip: visit in winter for substantially lower rates and 3-night all-inclusive packages!
Darcy and I plan to return in 2024 to visit the volcano, photograph puffins, and experience the Northern lights.