Massimo's Offerta Fantastica!
Franceschetta58 in Modena
Story and photos by Christopher J Davies
Additional photographs from the Francescana Group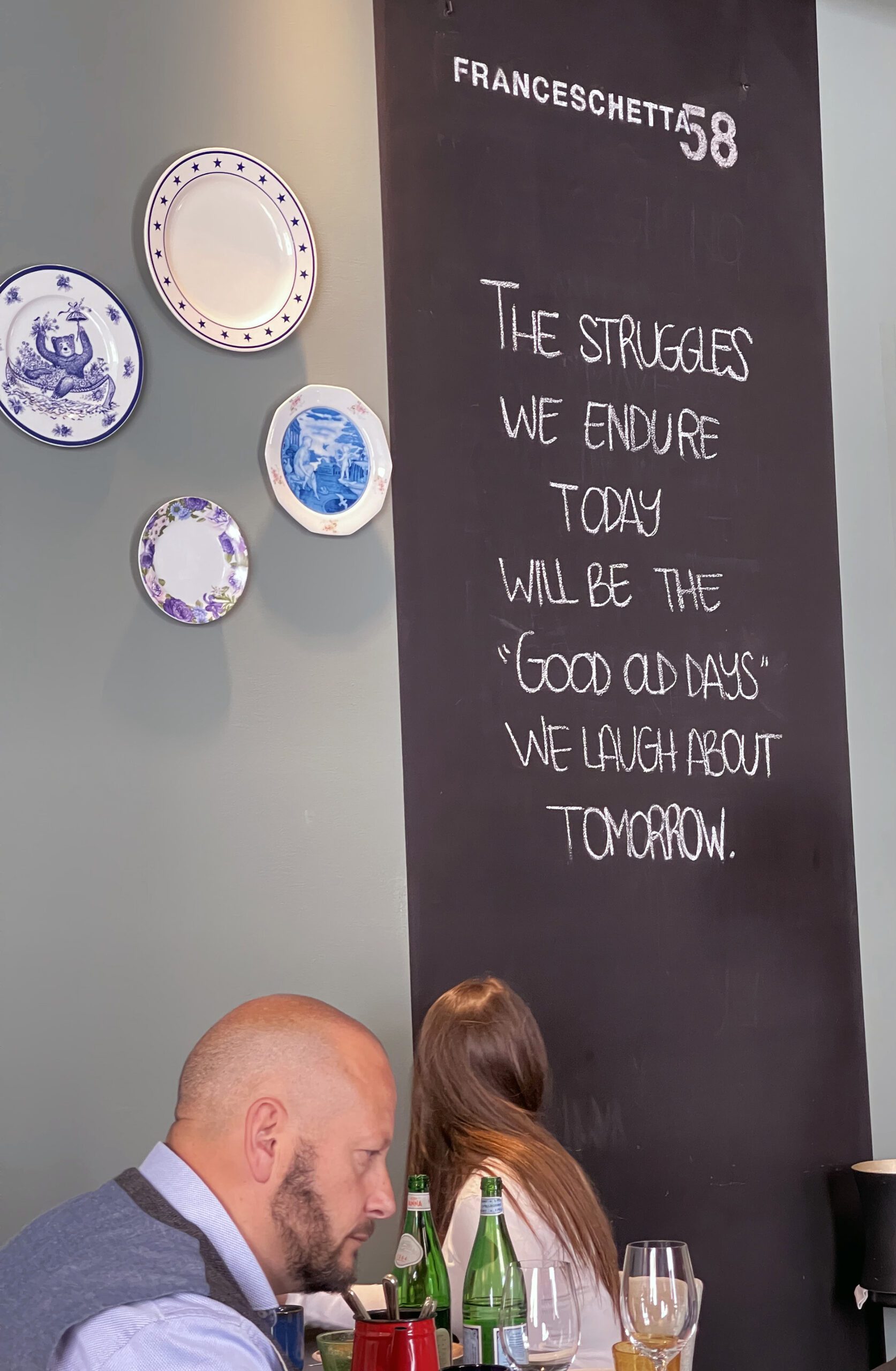 Massimo Bottura is one of the world's most famous and talented chefs. He has been featured on the popular Netflix Chef's Table documentary series. He is also a featured culinary instructor on Master Class.
Bottura is one of the biggest proponents of the Slow Food movement and is credited with helping the Parmesan industry save damaged wheels of cheese caused by an earthquake. He is based in his hometown of Modena and is at the helm of his flagship, three-Michelin Star Osteria Francescana. The restaurant was voted "The World's Best Restaurant" in 2016 and 2018 by 50Best. Osteria Francescana has twelve tables and is quasi-booked seven months in advance. Starting August 1, 2023, the restaurant will have new bookings available for reservations beginning in February 2024!
We found culinary bliss at his second, less expensive restaurant Franceschetta58 in Modena. We were staying in Bologna near dear friends and could book an online reservation with three weeks' notice. Modena is home to Italy's famed Balsamic vinegar and is ground zero for Italian sports cars, Ferrari, and Lamborghini. Modena is a quick 17-minute train ride from Bologna, and thanks to Chef Bottura, it is now an Italian culinary destination.
When we arrived, I flagged down a taxi. The ride to Franceschetta58 was less than ten minutes.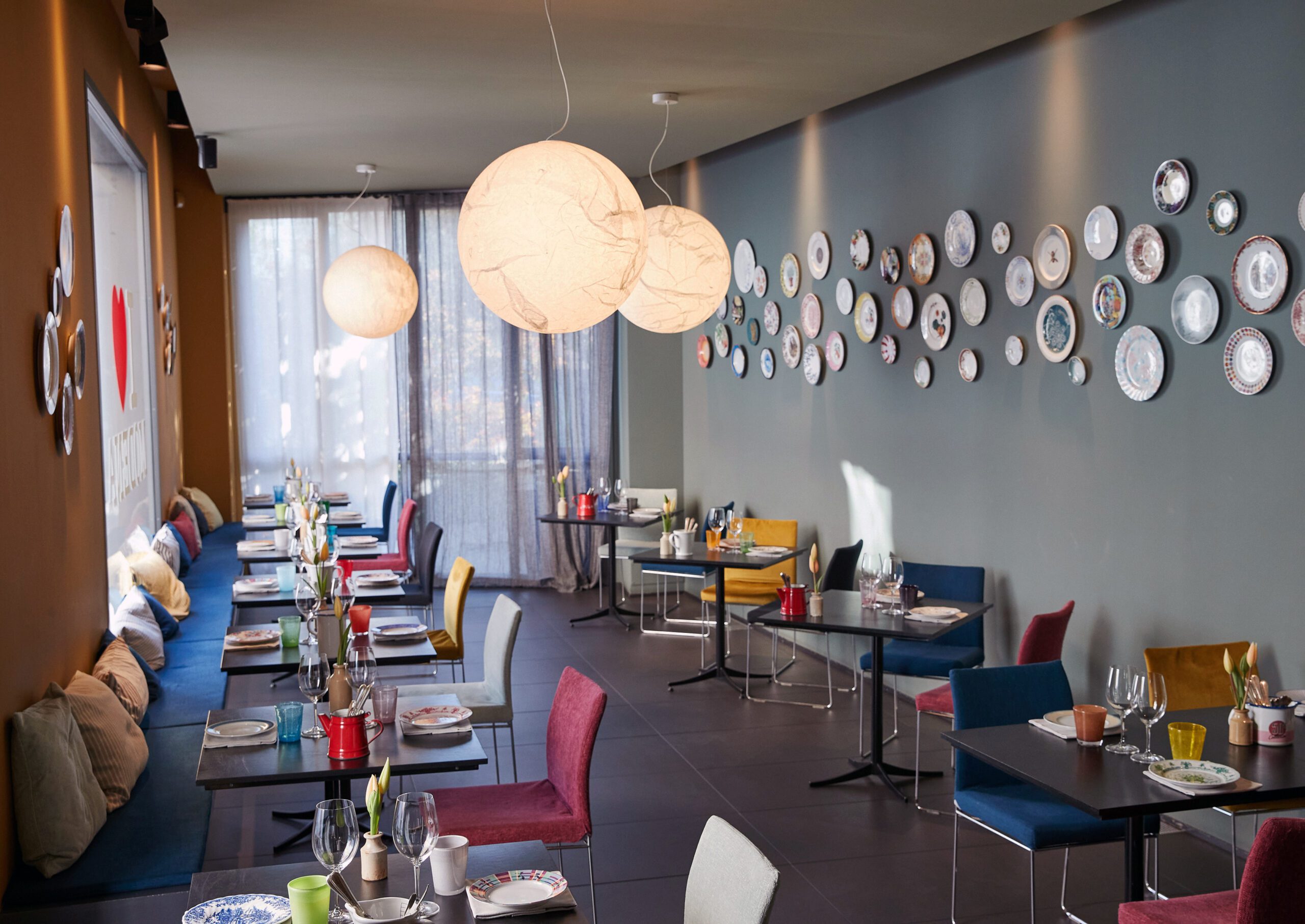 The restaurant was bright with gray walls, modern decorations, ornamental plates mounted on the walls, artwork, and a stylish bar. The wall also had inspirational quotes of encouragement to cheer up people who endured pain during the Covid lockdowns; "The Struggles We Endure Today Will Be The "Good Old Days" We Laugh About Tomorrow."
The staff was courteous and very professional. Both Darcy and I ordered Negroni's to start.
I ordered the I Love Modena Seven Course Menu for 74 € with seven wines paired with 40 €.
I Love Modena Menu
Grilled Cuttlefish
Sturgeon with vegetables and meat, jus
Spring Fusilli
Radicchio, beetroot, shallot, and hibiscus
Guinea fowl liver pate, red onion marmalade, walnuts
Mora Romagnola pork ribs, onion and Grasparossa wine reduction, lavender, and rosemary sauce
Bitter cocoa tartlet, Jerusalem artichoke, walnuts, and mulled wine sauce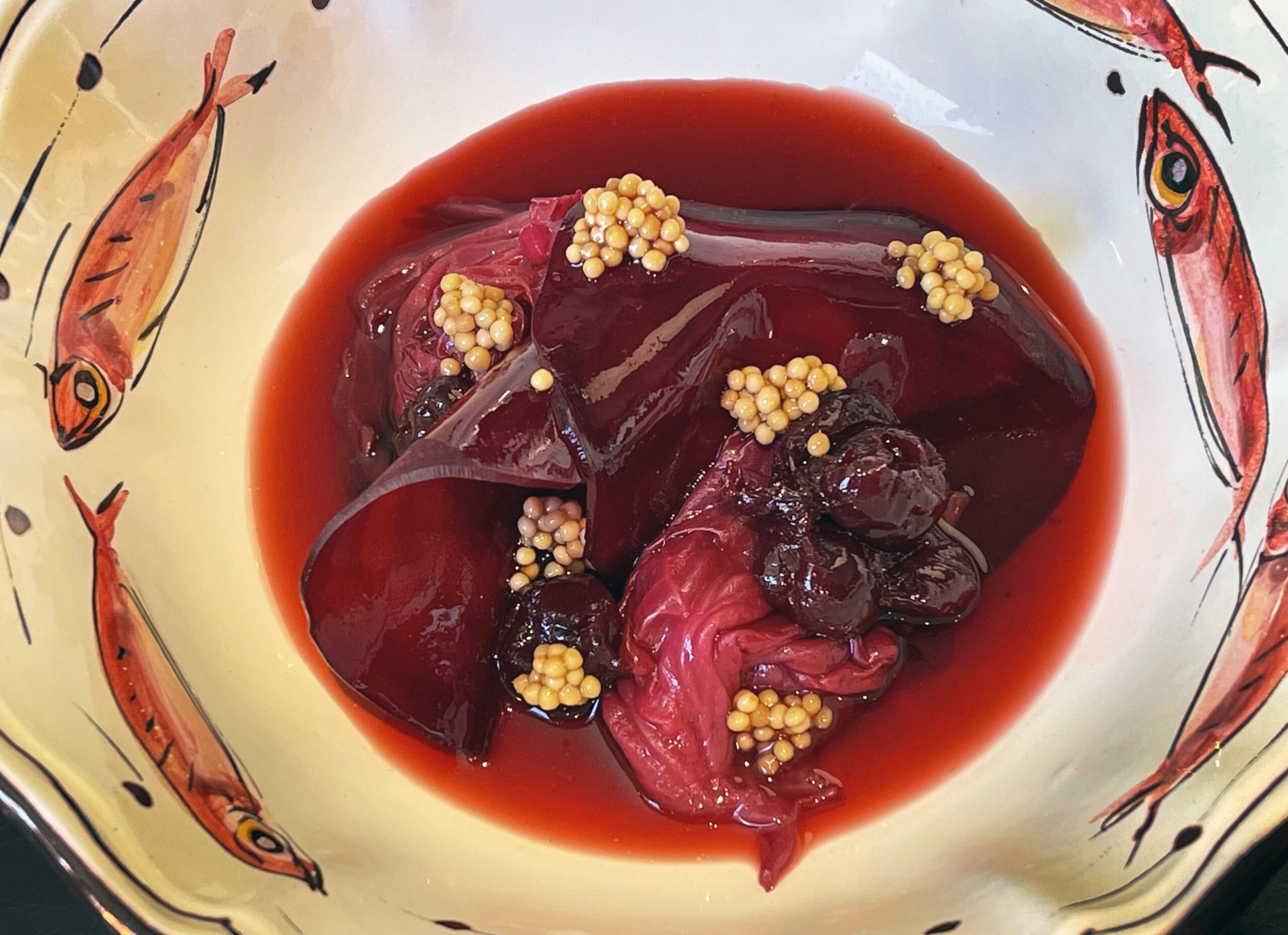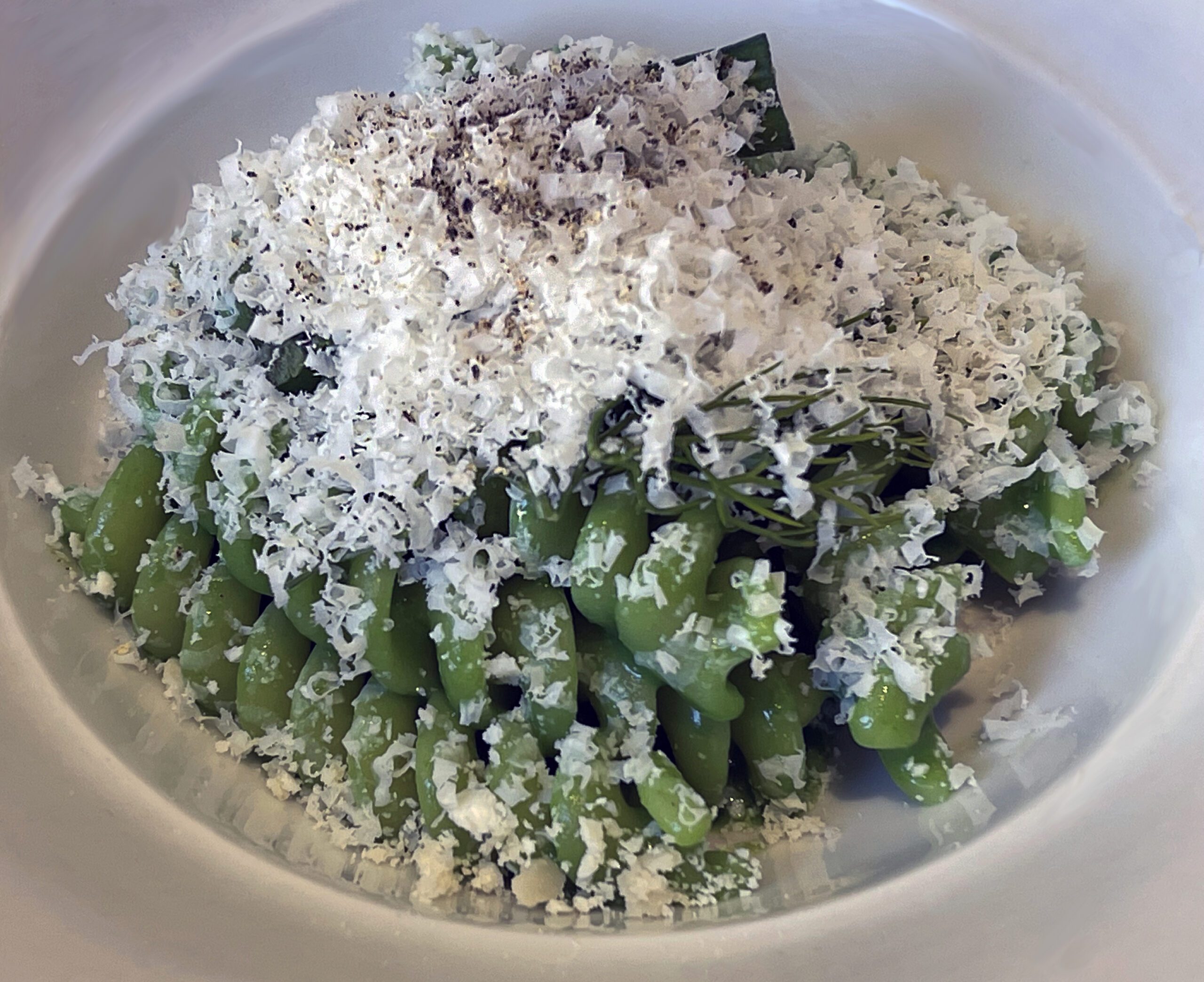 The wine pairings were local wines from lesser-known, small producers in the Emilia Romagna region. The first wine poured was the Modena-produced Cantina Della Volta Dossagio Zero, a sparkling wine that was a delicious and bright blend of 57% Chardonnay and 43% Pinot Noir.
One favorite red was Noelia Ricci 2020 Il Sangiovese Predappio, Emilia Romagna Italy. This wine is imported into the US and sells for around $23. An exciting wine historical fact is that the origins of Sangiovese grapes trace back to Emilia Romagna before they were widely planted in Tuscany.
Darcy ordered off the a la carte menu. Our waiter offered to pair wines with each dish.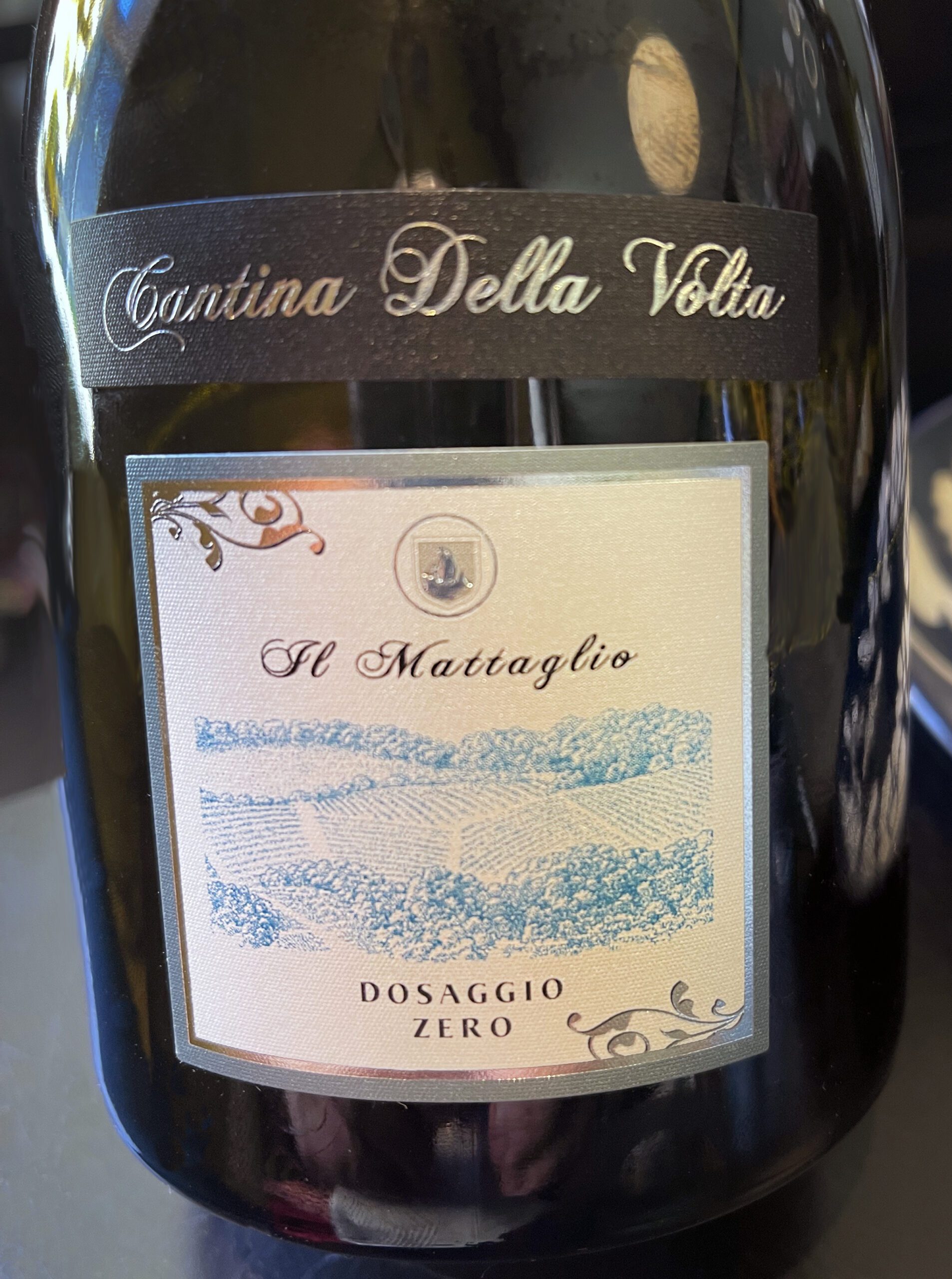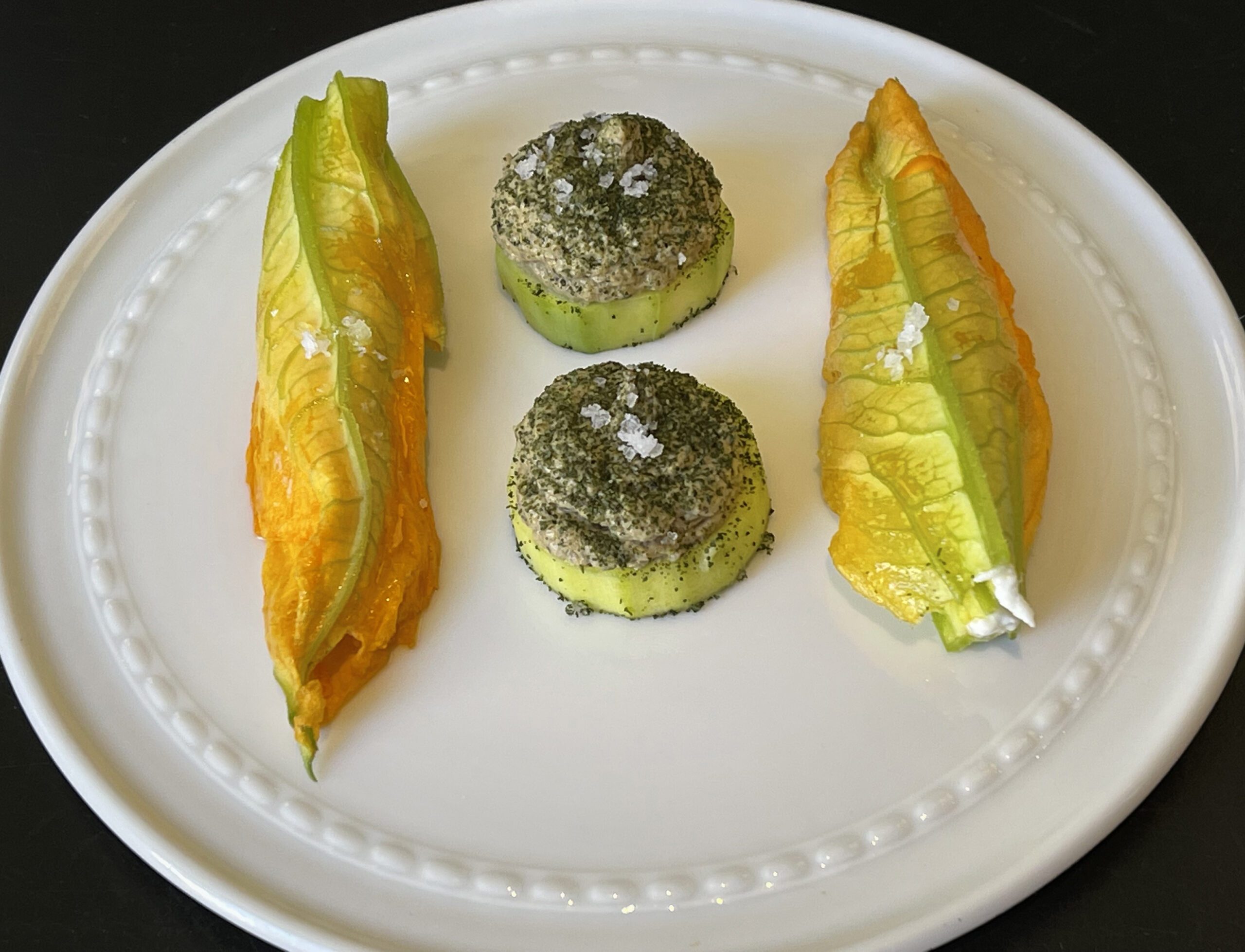 Menu à la carte
Cheese Selection 16 €
(Aged Parmigiano Reggiano, Pecorino, and Goat Cheese)
Stuffed Zucchini Blossoms (stuffed with ricotta) w/Zucchini discs
Tortellini by Tortellante with Parmigiano Reggiano sauce 18 €
(Tiny handmade Tortellini with a delicate sauce. These Tortellini are the first to have a D.O. certification!)
Grouper with fish royale sauce 25 €
(This traditional Thai sauce includes naturally fermented anchovies and salt)
Emilia Burger by Massimo Bottura 14 €
(A fancy slider presented in a special boxed presentation).
It consists of Chianina beef and cotechino pork sausage, layered with parmesan and a green sauce made of parsley, anchovies, capers, and mayonnaise with balsamic glaze.
Citrus tartlet, hazelnut, salted butterscotch sauce 9 €
An elegant dessert that was a level above a simple flan.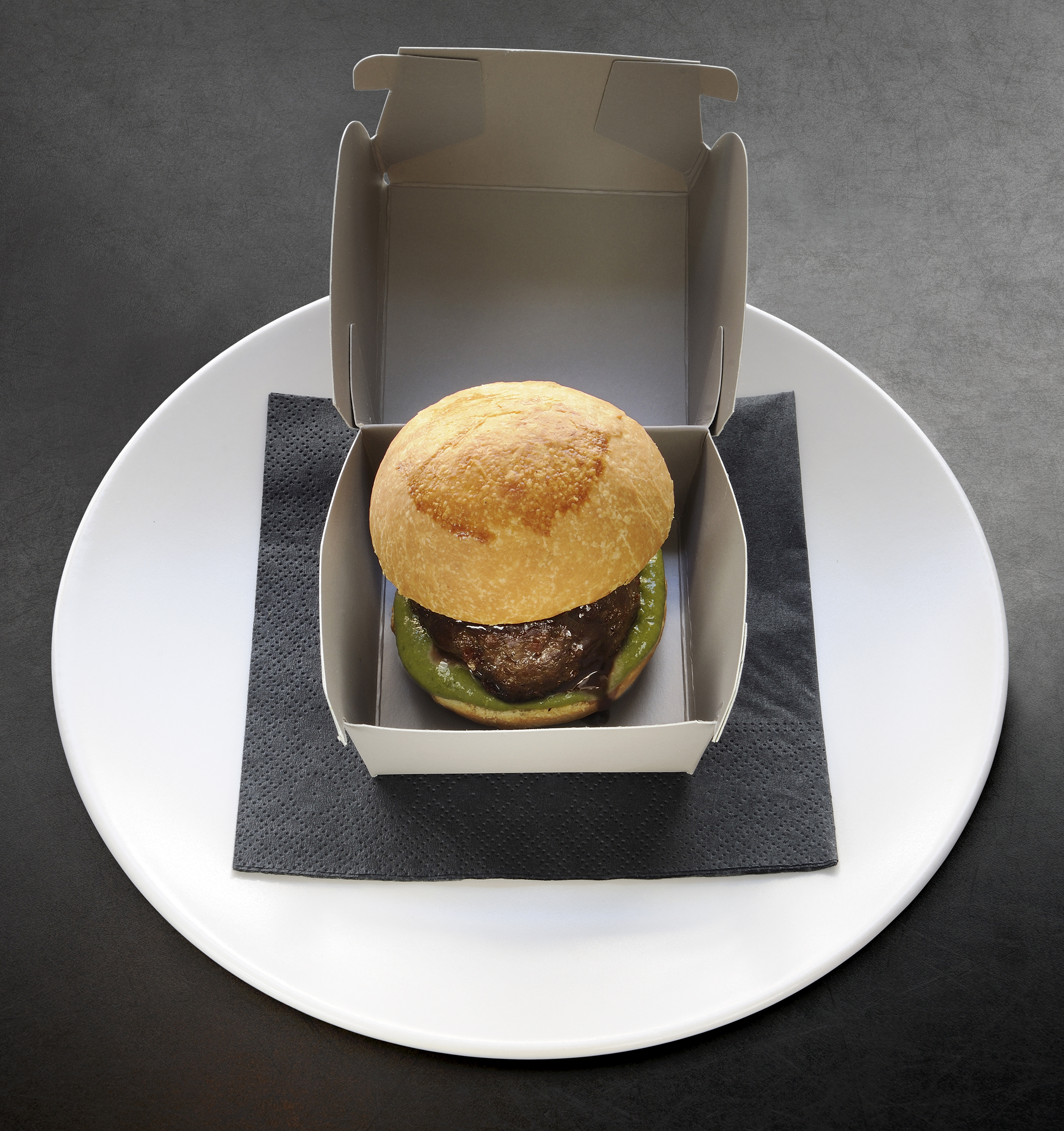 We had espresso with our desserts.
Our entire lunch experience took three hours. The staff provided impeccable service. The food was beyond what we expected. The flavors were astounding. The local wine pairings were a fantastic representation showing that Emilia Romagna is worth a wine tour in the future.
Considering all the great dishes and wine pairings, Franceschetta58 was an excellent value.
Our entire bill with gratuity was 296 €. 
Our only disappointment was that Chef Bottura was out of the country, traveling to speak at a conference in Asia. It would have been a great honor to meet him in person.
Highly Recommended (*****)
Franceschetta58
Via Vignolese, 58, 41124 Modena MO, Italy
https://franceschetta.it/