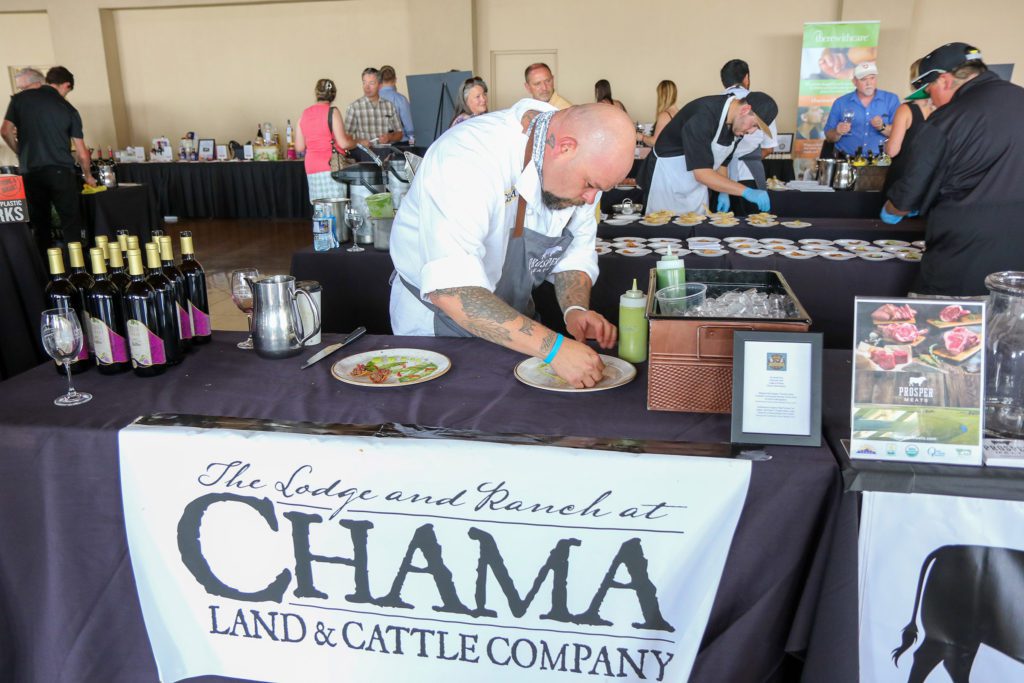 Wine savvy chefs travel outside the norm using clever proteins!
Wine pairing is a science. In the olden days, sales representatives for E&J Gallo would simplify things by recommending, "White is for Chicken and Fish, and Red is for Meats and Pasta Sauce." A lot has changed since then, with the rising popularity of ultra food compatible dry rosé. Pink wines are no longer sugary like Mom and Granny favored in the seventies. The new wines are dry red wines or red blends that spend a lot less time touching skins during fermentation.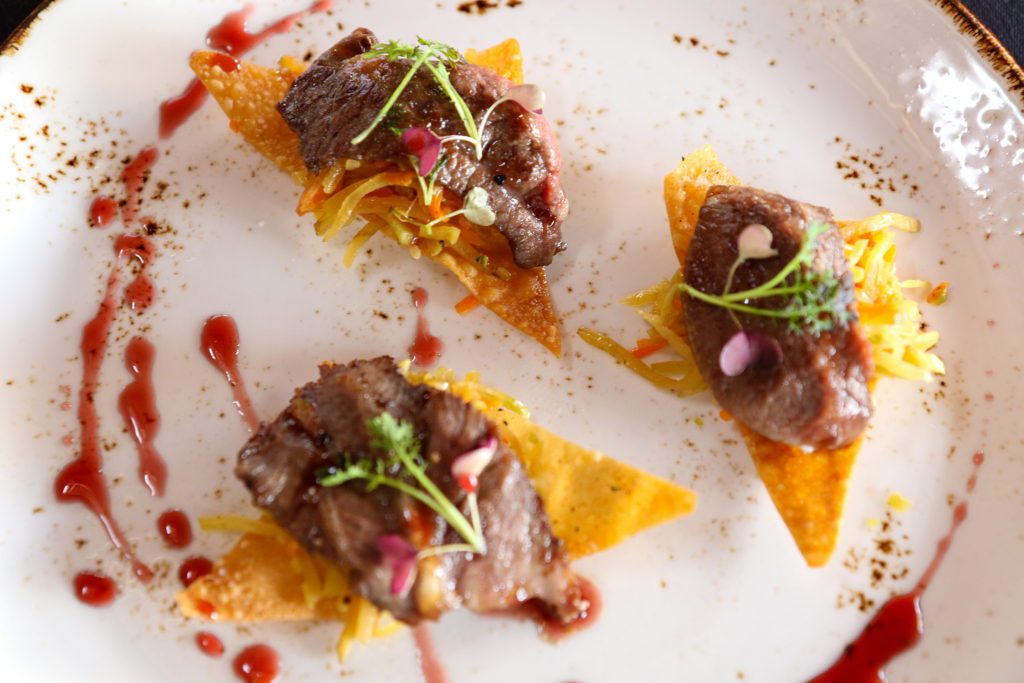 Wine styles nowadays are taking new directions, with some wines produced with more focus on fruit and less on oak.
Pairsine is the combination of the words "Pairing and Cuisine." Pronounced (Pair-Zeen), this competition is more than producing a pretty plate. It is about challenging a chef's ability and understanding of wine and food pairing. Chefs are assigned two different highly rated wines and must create/invent a food pairing for each wine served in bite portions on competition day. Pro judges (Denise Mickelsen, Food Editor at 5280 Magazine and Alex Seidel, Chef/Owner of Fruition and Mercantile dining and provision), and all attendees taste the food pairings with the wines and vote for their favorite pairings.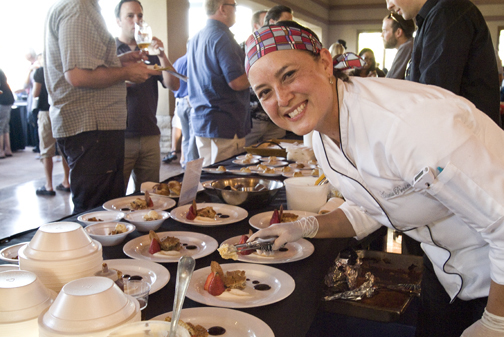 Tomorrow's Pairsine Chefs Fine Food and Wine Pairing Competition will test seven chefs' wine pairing skills. They were given wine assignments with just two weeks' notice. After tasting sample bottles and studying winemaker notes, they set out to design their pairings.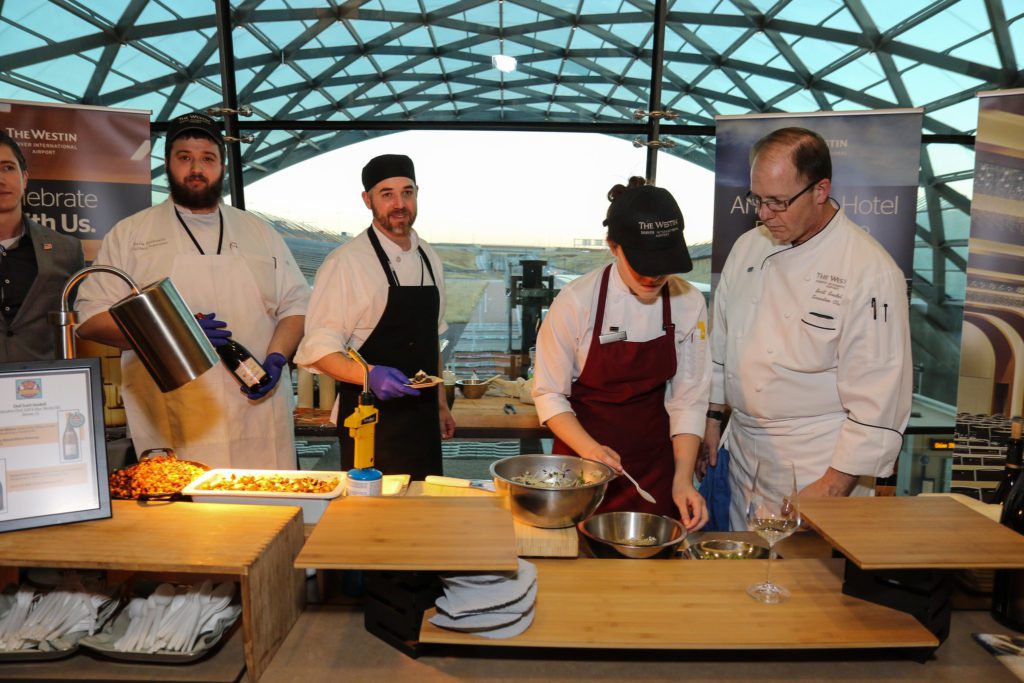 Pairsine Chefs Fine Food and Wine Pairing Competition Denver
Crowne Plaza Denver
Thursday, November 7, 2019, 5 to 9 pm (VIP), 6 to 9 pm (General Admission)
Restaurants & Pairings
Mario Vasquez, Chef /OwnerColorado Craft Tejon Street Social, Colorado Springs, CO
http://coloradocraftsocial.com/
Hamachi, orange dashi, togarashi, crispy rice cracker
Paired with Creekside Cellars Viognier 2017
Chicken Liver Mousse, crispy chicken skin, huckleberry, amaranth and nasturtium Paired with Creekside Cellars Merlot 2015

Jodie Valenzuela, Executive Chef
Oceanaire Seafood Room, Denver
https://www.theoceanaire.com/Locations/Denver/Locations.aspx?gclid=Cj0KCQiA-4nuBRCnARIsAHwyuPo0_8Zoex1OEi_GiUpvBZrRITkd23uw2KoLpPvswIguDCacT-0DsEgaAktrEALw_wcB
Char-grilled Spanish Octopus, Honey Crisp Apple, Herb Gremolata
Paired with ATTIMO Bianco Arneis from Piedmont, Italy
Braised Oxtail, Bay Scallop, Celery Root, Tart Cherry.
Paired with ATTIMO Rosso Red Blend from Piedmont, Italy
Juan Camacho, Resort Sous Chef
Omni Interlocken Hotel, Broomfield, CO
https://www.omnihotels.com/hotels/denver-interlocken
Hickory Smoked Louisiana Shrimp Dip with a Colorado Twist, with whipped cream cheese, caramelized onions, leek, ginger, fresh oregano, marjoram, and thyme, served on a Phyllo Cup.
Paired with Wente Vineyards Hayes Ranch Chardonnay 2018
Colorado Sterling Silver Premium Meats Short Rib Stew, carrots, potatoes, a dusting of ancho, garlic, onions, dry, savory mint, rosemary, thyme, black, and red peppercorns.
Paired with Wente Vineyards Hayes Ranch Cabernet Sauvignon 2017
Laurent Mechin, Executive Chef & Culinary Director
St Julien Hotel & Spa, Boulder, CO
https://stjulien.com/
Shrimp Pura Vida, Grilled pineapple, rum chipotle cream, toasted coconut
Paired with Riboli Family Wines San Simeon Chardonnay, Monterey 2016
Fig Braised Capretto Ragu, Cavatelli Pasta, Hazel Dell cinnamon caps, Brussel Sprout Petals, smoked ricotta Salata
Paired wit Riboli Family Wines Opaque "Darkness" Red Blend, Paso Robles 2016
Phillip Costa, Executive Chef
Mizuna, Denver
https://www.mizunadenver.com/
Lobster Mousseline- Bonito Aioli, Brioche Bun, Pickled Arugula & Celery Salad
Paired with Riboli Family Wines Maddalena Rose, Paso Robles 2018
Prosciutto Croquette – Mustard & Prosciutto Fat Aioli, Chive-Powdered Sugar
Paired with Riboli Family Wines Stella Rosa "Black" Red Blend, Italy n/v
Zuri Resendiz, Sous Chef
Cativella Wood Fired Italian
https://www.cattivelladenver.com/
24-hour sous vide beet octopus, over a saffron roasted red paper purée crispy potato's Aji (Aji Amarillo Peruvian chili) and Fresno chili salsa finished with pickled baby carrots
Paired with Blair Estate "The Matriarch" Chardonnay 2016, Arroyo Seco
Slow Roasted Banana Leaf Pork Shoulder, with a chile morita prosciutto Pomodoro purée Crispy prosciutto Smoked mozzarella spuma, finished with a salsa criolla.
Paired with from Black Art Cellars RSVP Syrah 2016
Emily Towell, Executive Chef
Eating Primal, Denver
https://eatingprimal.com/
Duck Confit and Wild Rice Soup with Toasted Mushroom and Butternut Squash
Paired with Emmi Cellars Rose of Pinot Noir 2018, Carneros
Herb Poached Shrimp with Roasted Leek, Fennel, and a Cauliflower Cream
Paired with Pinstack Cellars Chardonnay 2018, North Coast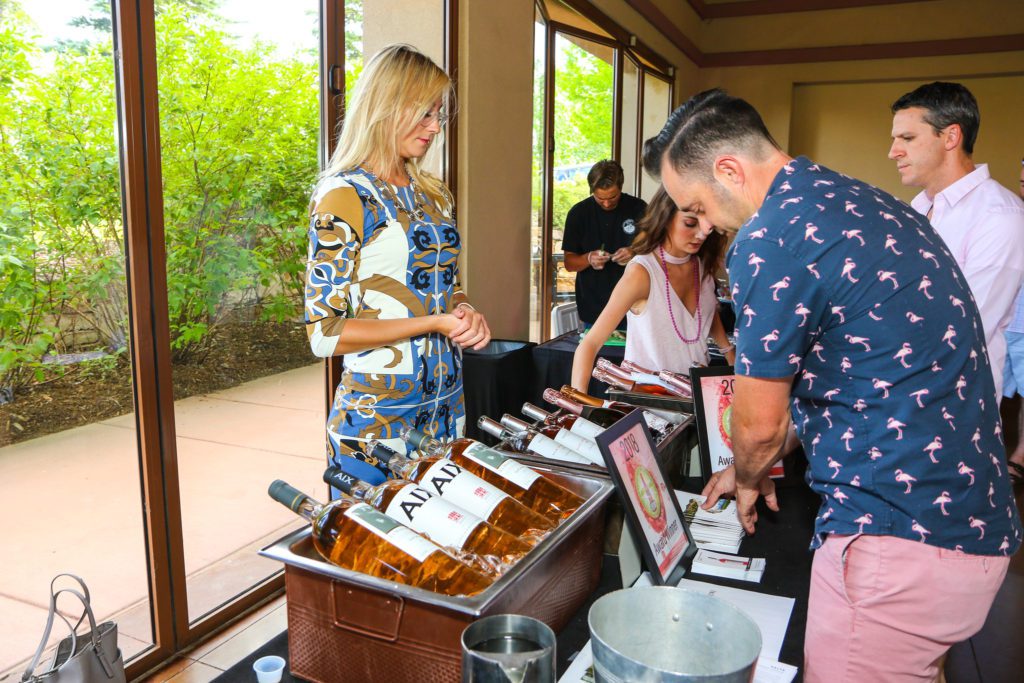 Some of the menus are designed with simple ingredients similar to a three-chord rock song. Others are more complex, like a symphony. The proof in the pudding will be how the dishes and wines taste together. Tomorrow up to 250 guests and two professional judges will trek from the restaurant station and taste each specially prepared dish with a sip of its paired wine.
Pro judges will cast their votes for The Judges Choice "Best Chef" and "Most Creative Chef." All consumer attendees will cast their ballots for the coveted "People's Choice Chef" award. This year's prize is a Big Green Egg Smoker Grill.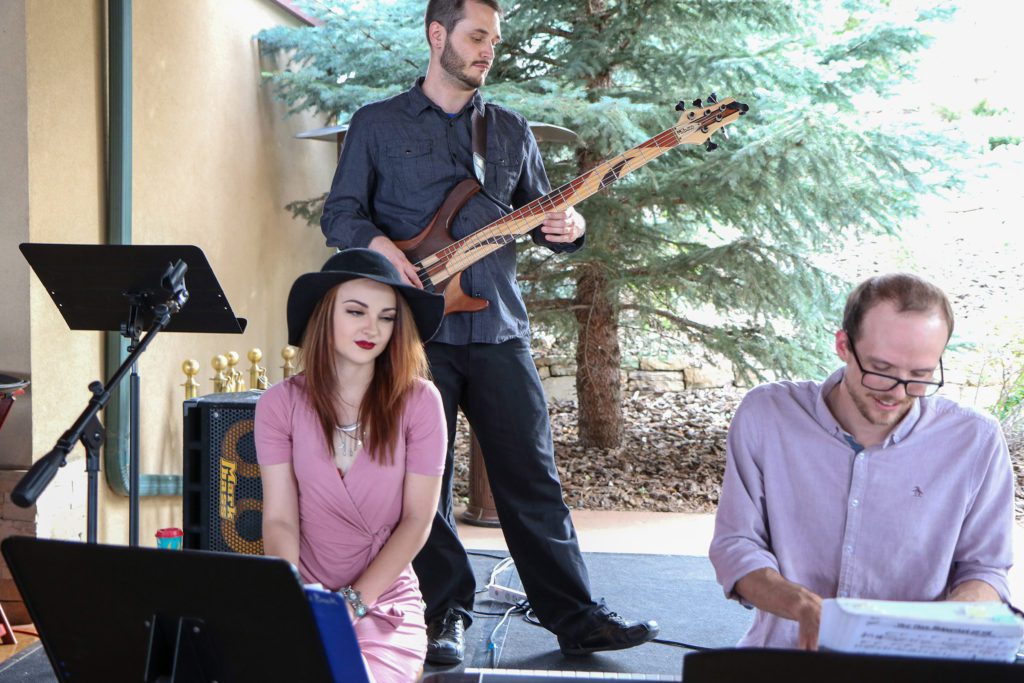 This tear's event also includes live Jazz by the Taylor Borgen Band and a silent auction benefiting There With Care.
The event takes place tomorrow at the Crowne Plaza Hotel, Downtown, Denver.
For tickets visit: www.Pairsine.Com